Oh, hi.
I didn't see you there.
While we're both pretending to wave at each other through our respective screens, let me continue with the Romper Room sentiment by stating that I've really been missing you a lot. And I'm sure you share the same, deep-seeded emotions that I do: missing me a lot, thinking about me, worrying about me, hoping that I'm making it through allergy season, and that I'm blowing dust and pollen out of my sinuses with all the brute force you've come to expect from a man of my stature. Thank you.
I'm fine, by the way. You know what they say: big sneeze, big sneeze muscles.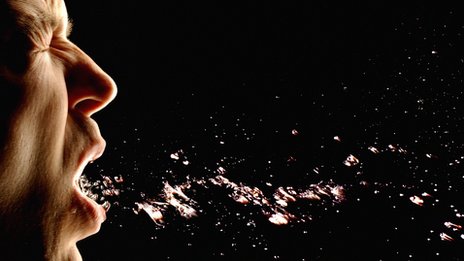 With that out of the way, let me 'splain.
This is The Good Problem: part thumb-twiddling blog, part public diary, and part mental unchaining … oh, and skateboarding. While falling short of needing a true mission statement, TGP will aim in the direction of publishing regular essays, propping up the independent nature and culture known as skateboarding, and providing a running commentary on whomever or whatever has also hitched its wagon to this dying little star — pros and ams, contests and sessions, industry homeruns and strike outs, artists, poets, shills, ne'er-do-wells, and other random, semi-related bits and bobs.
And Koozies.
I really want to sell the hell out of some Koozies.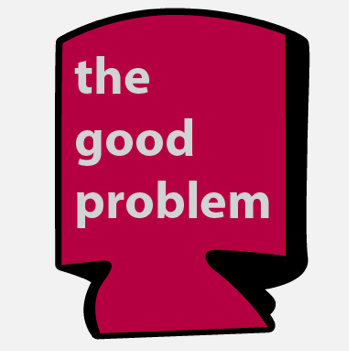 Without going too deep, The Good Problem concept is thin and ill conceived, but one that holds weight with our obsessive, compulsive, and problematic peer group. Namely, the skateboarding problem (or the coffee problem, the wasting-time problem, the music-listening problem, the too-many-good-friends problem) is much preferred to some of the real problems and troubles we, as aspiring adults, impose upon ourselves. The difficulty in blabbering about skateboarding in this light comes not in loving the act enough or even in getting better at the deed that has defined the existence of millions of skate-focused problem makers/problem solvers universe wide. More exactly, the challenge comes both from the want and need to do what's best for our preferred distraction — to make skateboarding proud.
Pressure is a beautiful shaper of things, and through a heavy application of skateboarding's past, present, and unknowable future, The Good Problem has its blurry, allergic sights set on portraying our diversion's characteristic knowledge, its youth-based wisdom, and its blind evolution truthfully and honestly — namely, skateboarding is easy to adore, a privilege to be a part of, and impossible (let alone, difficult) to ever give up believing in.
Speaking of faith, I'm sure skateboarding will rise above this weekend's Extreme Game events, and yet again provide the rest of the planet with an authentic example to mimic and co-opt — how to move, how to dress, what music to listen to, and how to shine on a made-for-TV stage while helping to make motorsports easily accessible and a VIP experience at the same time.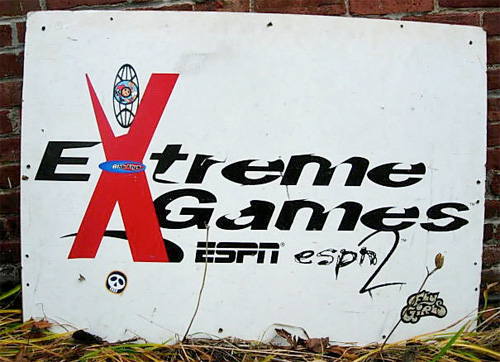 If you want to try and wade through the edited, truncated, and extremely programmed broadcast, this schedule may help you make the best use of your cable-TV viewing time. But as my sour tone suggests, and as ESPN's favorite advertisers are hoping, you might be better off just going straight to every US Military recruiting station in your town and telling them you want to sign up for service.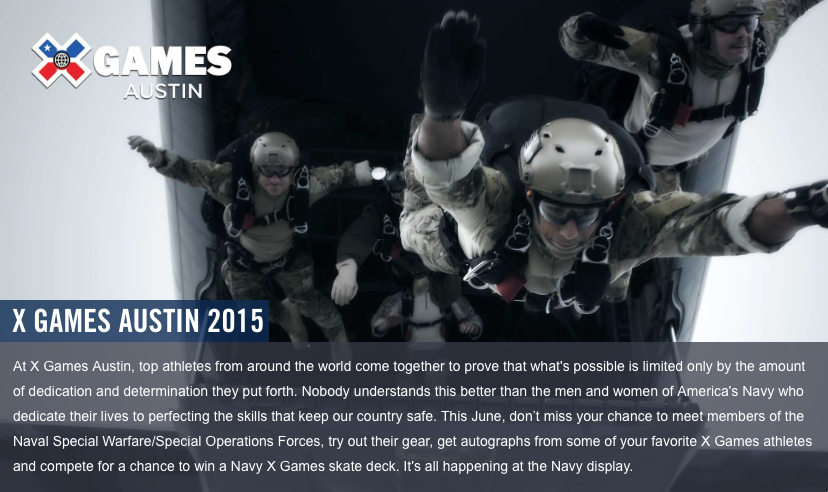 It's harvest time, my eighteen-year-old friends.
If I may be so bold, though, I'd like to suggest that you skip this weekend's manufactured extremism (just go skating instead) and wait a couple weeks for the Extreme Game's Real Street contest. Just as its title states, Real Street will be the real-est thing presented by "The Worldwide Leader in Sports" this summer.
Here's Clint Walker's gold-medal part from 2014's Real Street contest, to give you a taste of what's really worth waiting for. Please enjoy responsibly.

As for me, I'll be spending the weekend watching golf, hydrating, doing rehab on my knee.

I'll also be searching the entire internet for a super-cheap ticket to San Francisco that leaves Omaha on Monday and returns on Thursday or Friday. If you'd like to help me with any of my problematic to-do list, I'd be much obliged. If you're successful in finding me a ticket under $500, there's a Koozie in it for you.
Until early next week when I take another shot at this blog thing … may this weekend rise up to meet you; may the sun shine warm upon all of your cold areas; and may all of your problems be good ones.