Things always happen. On that you can rely.
Last weekend for example, I was petitioned to be one of five gentlemen judges for the Dew Tour skate contests in Chicago, Illinois — one streetstyle and one just regular street … but in a park.
I'm a sucker for live, pro-level skateboard watching and, as you can probably imagine (if you squeeze your eyes shut as hard as possible), a judge at a pro-level skateboard contest literally has the best seat in the house.
So, to review: 1) Pro-level skateboard watching 2) A seat
"I'm in," as the kids say.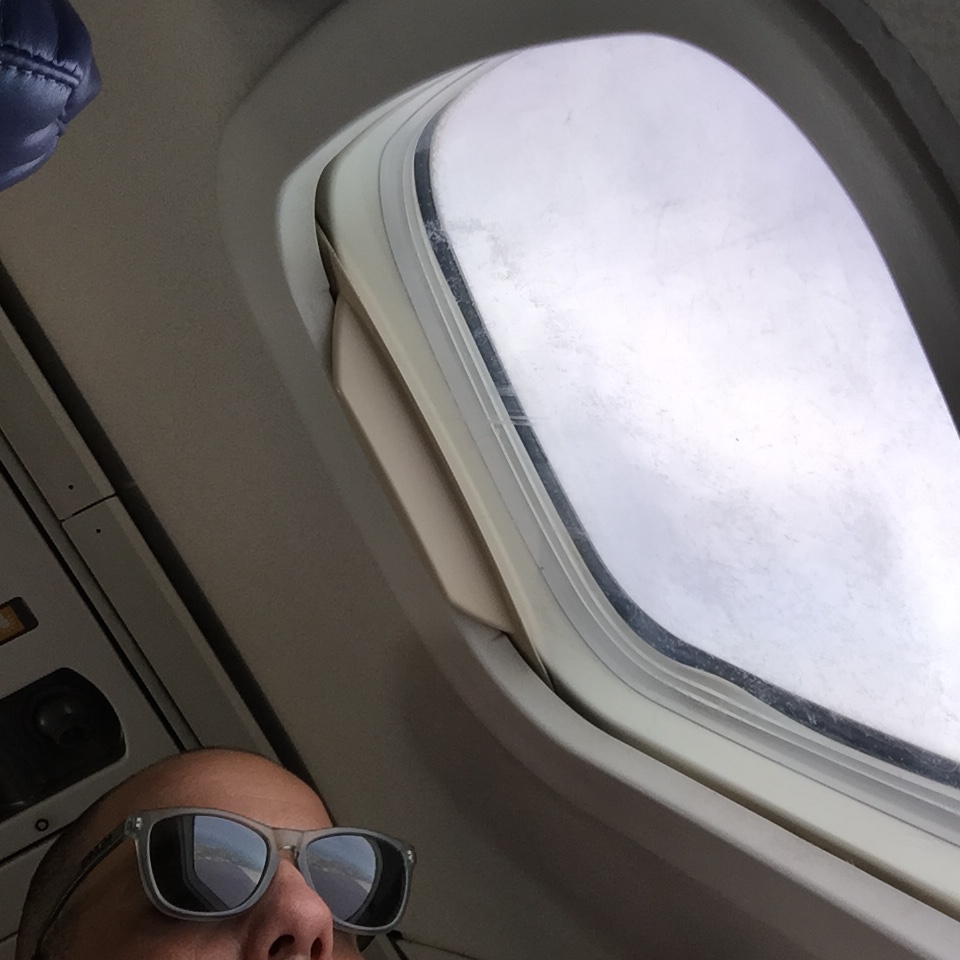 Modern times mean modern modes. You gotta get to Chicago somehow.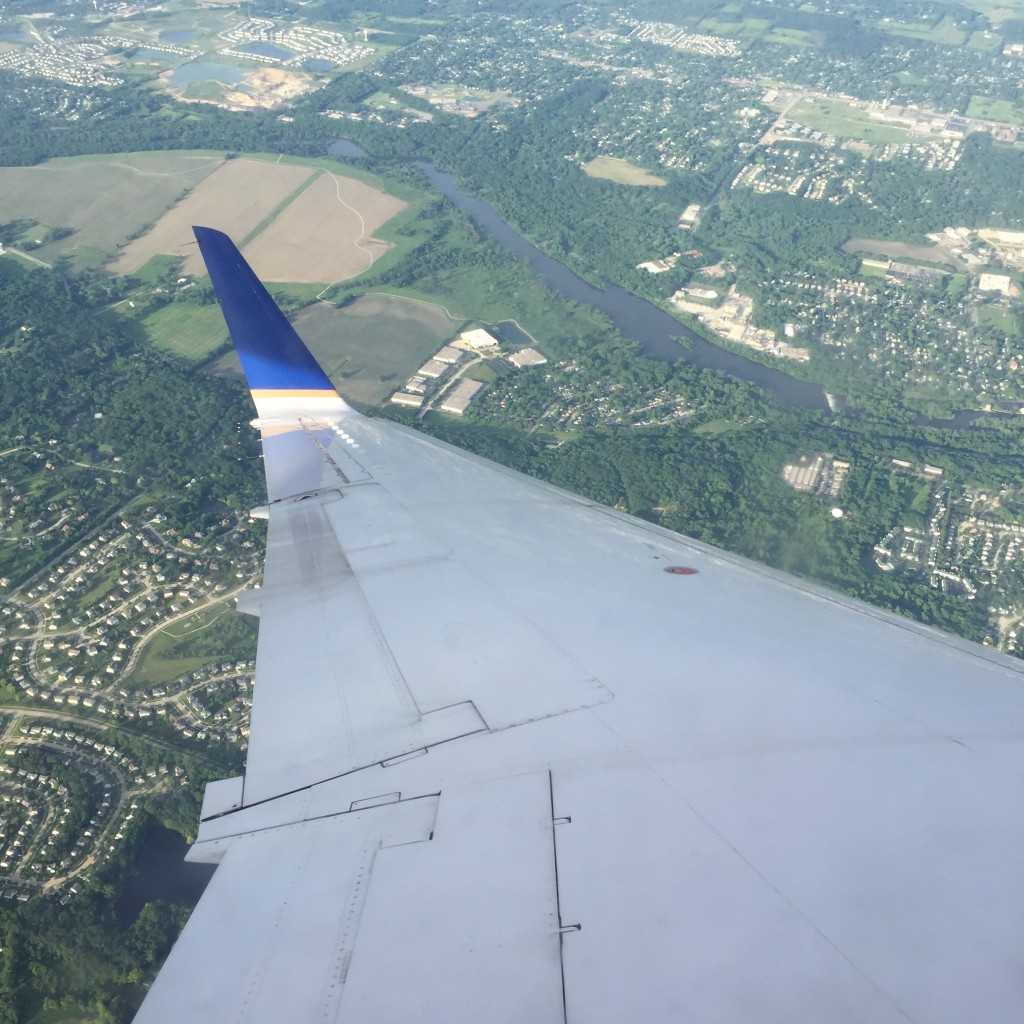 Here's a view of what it would look like if your plane was about to spiral and crash into a suburban, midwest town.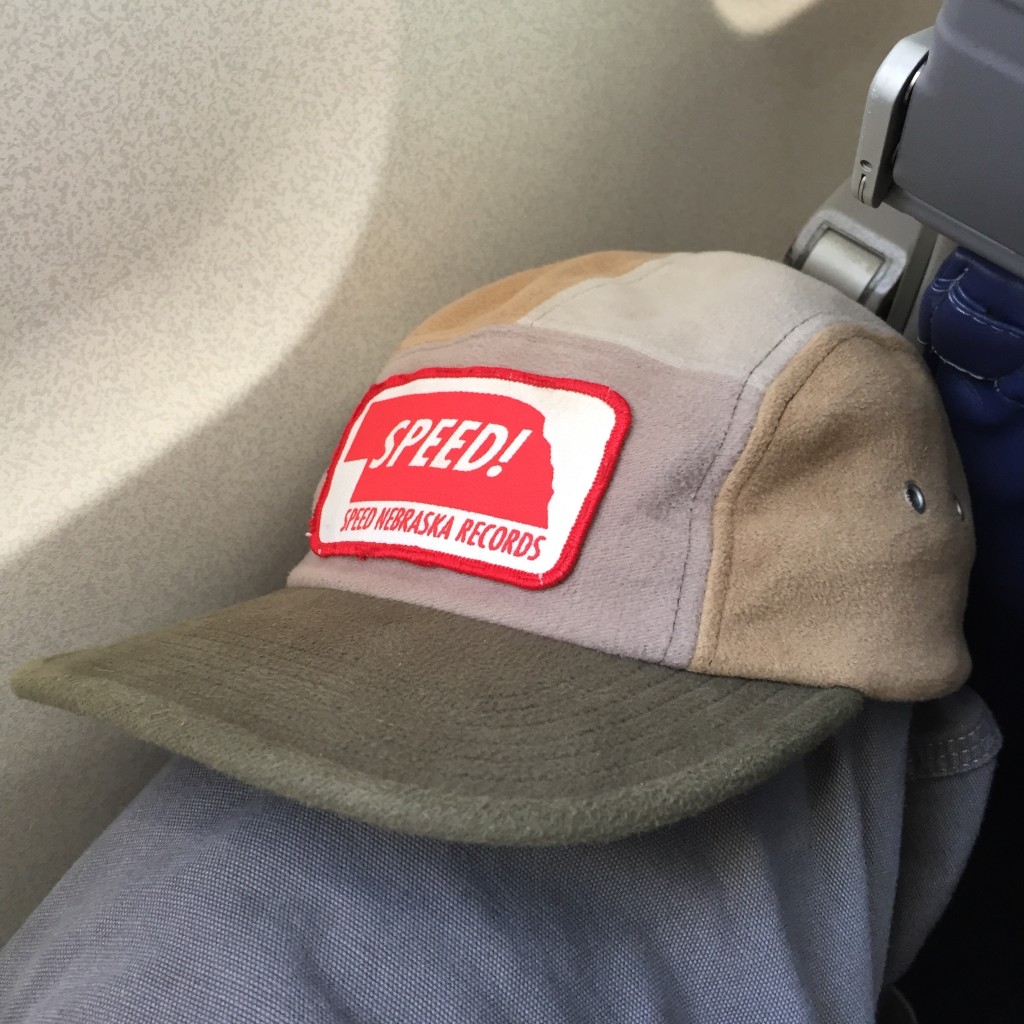 Luckily, I brought identification just in case they needed to distinguish my charred midwest remains from all the other charred midwest remains.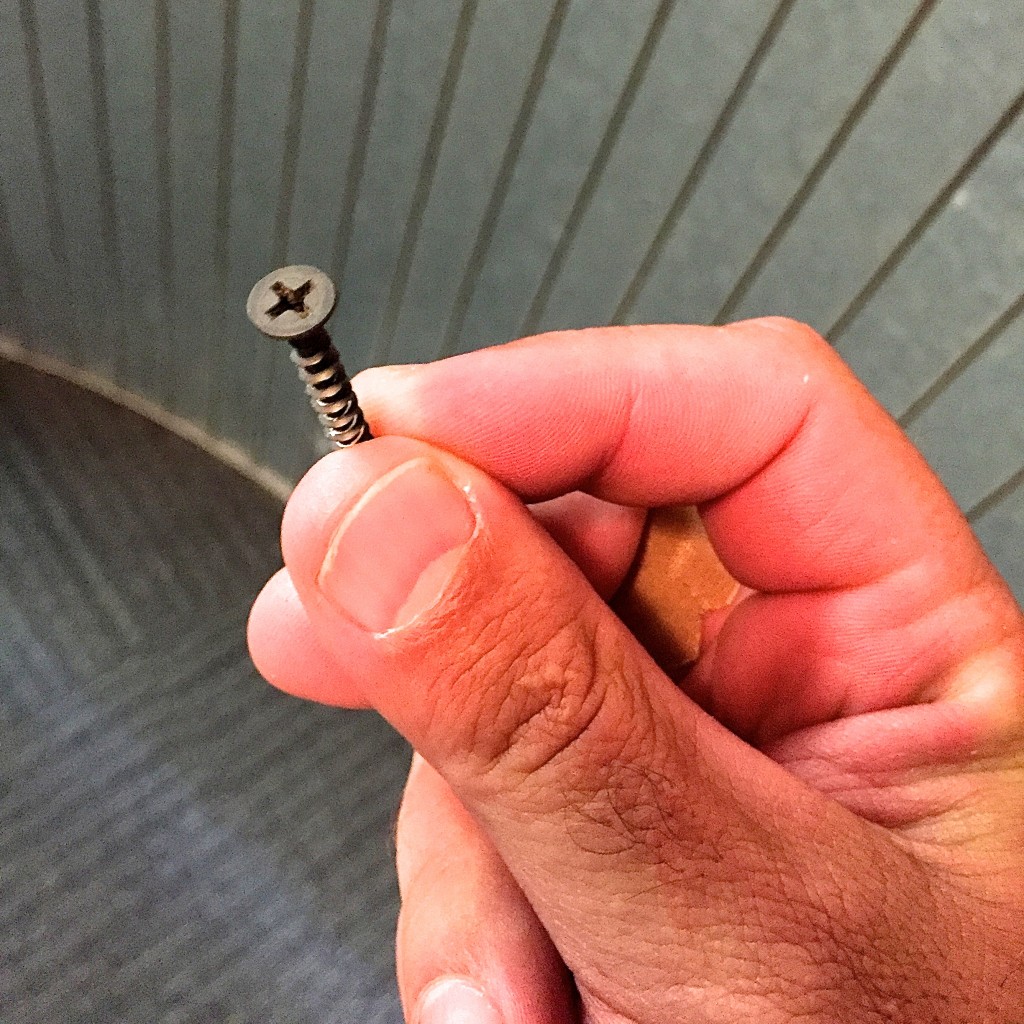 My faith in the TSA has never been high, but after I made it through security and all the way to Chi Town with this wood screw in my pocket, I'm certain that no one is super good at their government-agency job. Can you imagine the chaos I could have caused with this thing?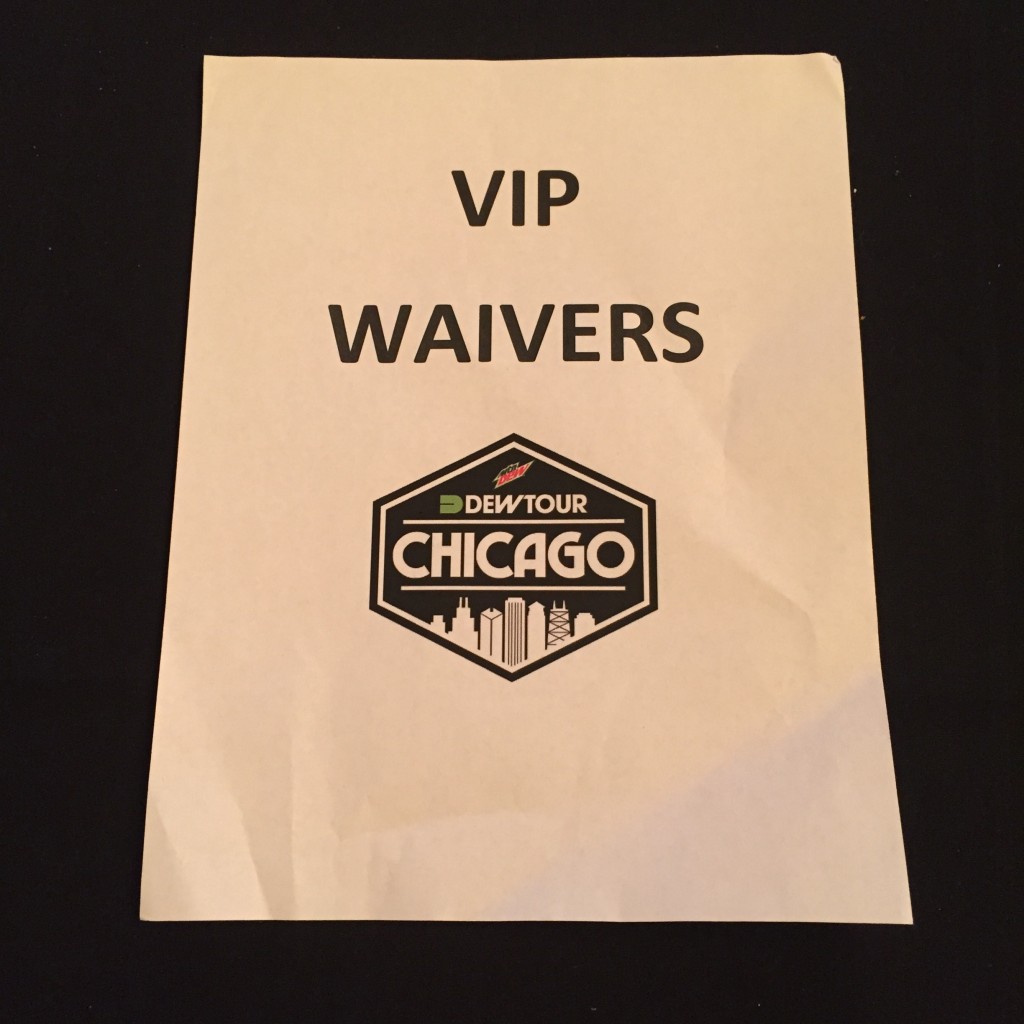 But the Dew Tour folks are a different story. They go the extra mile in making a Vastly Improbable Population feel welcome. And in return, as a sign of my bear-hug embrace of improbability and our population's vastness, I signed away my life.
It's the least I could do.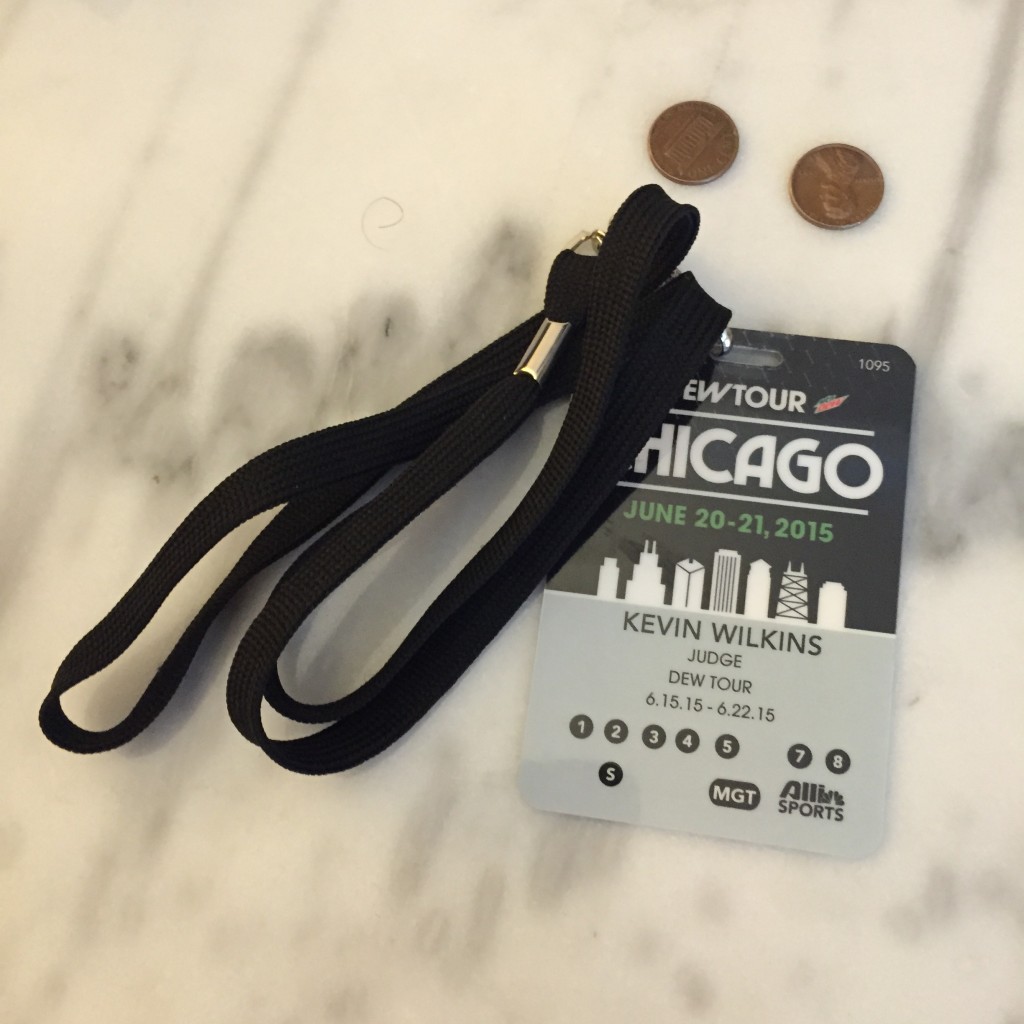 My skateboard judging license came with a complimentary two cents: A subtle and clever reminder that I was supposed to give mine whenever possible.
Dew Tour, man: No stone left unturned.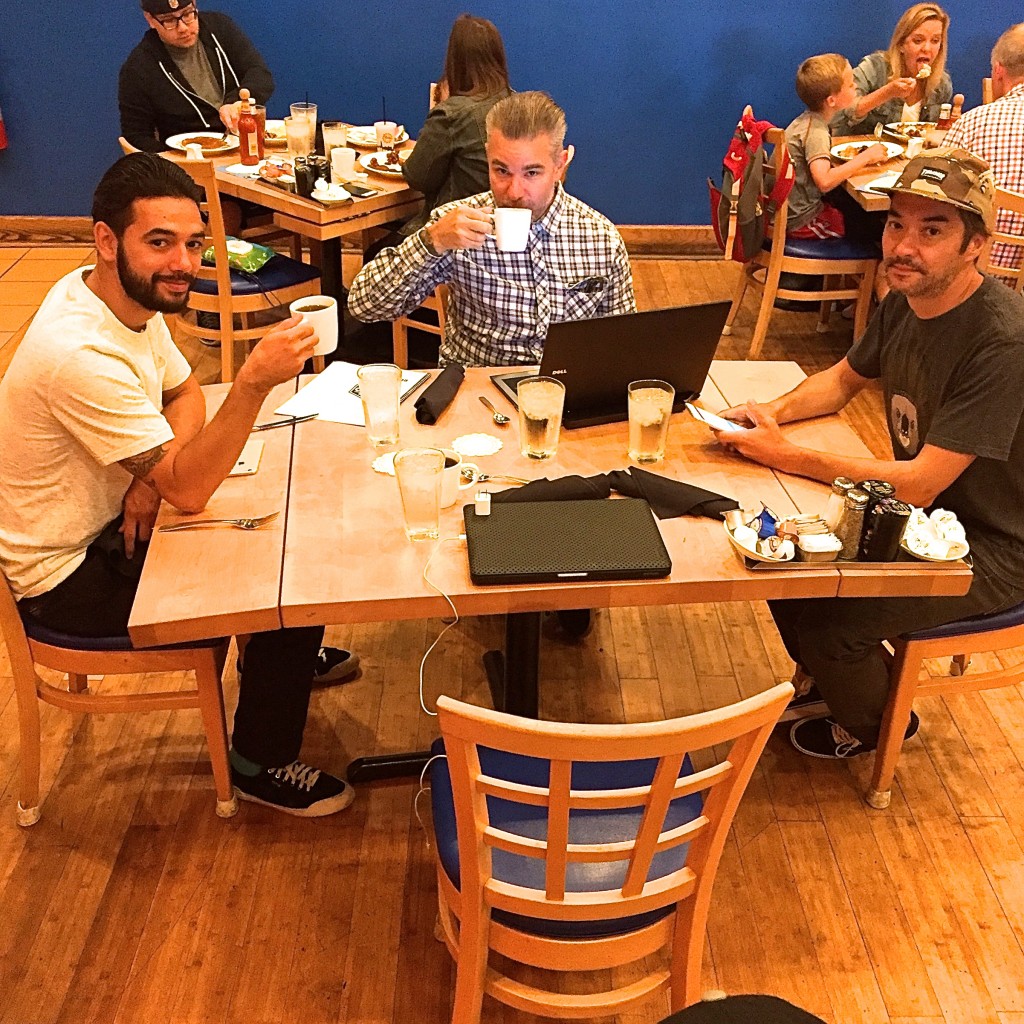 Most-important meal with the most-important men of The Boardr: Jorge Angel, Ryan Clements, and Rob Meronek.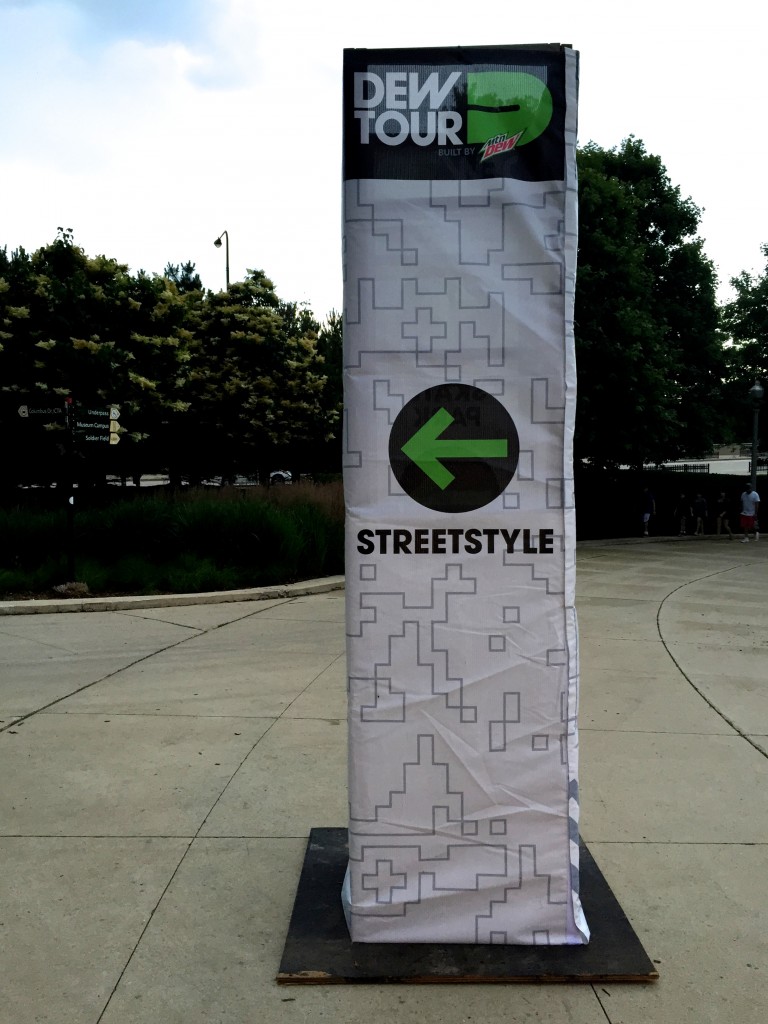 This way.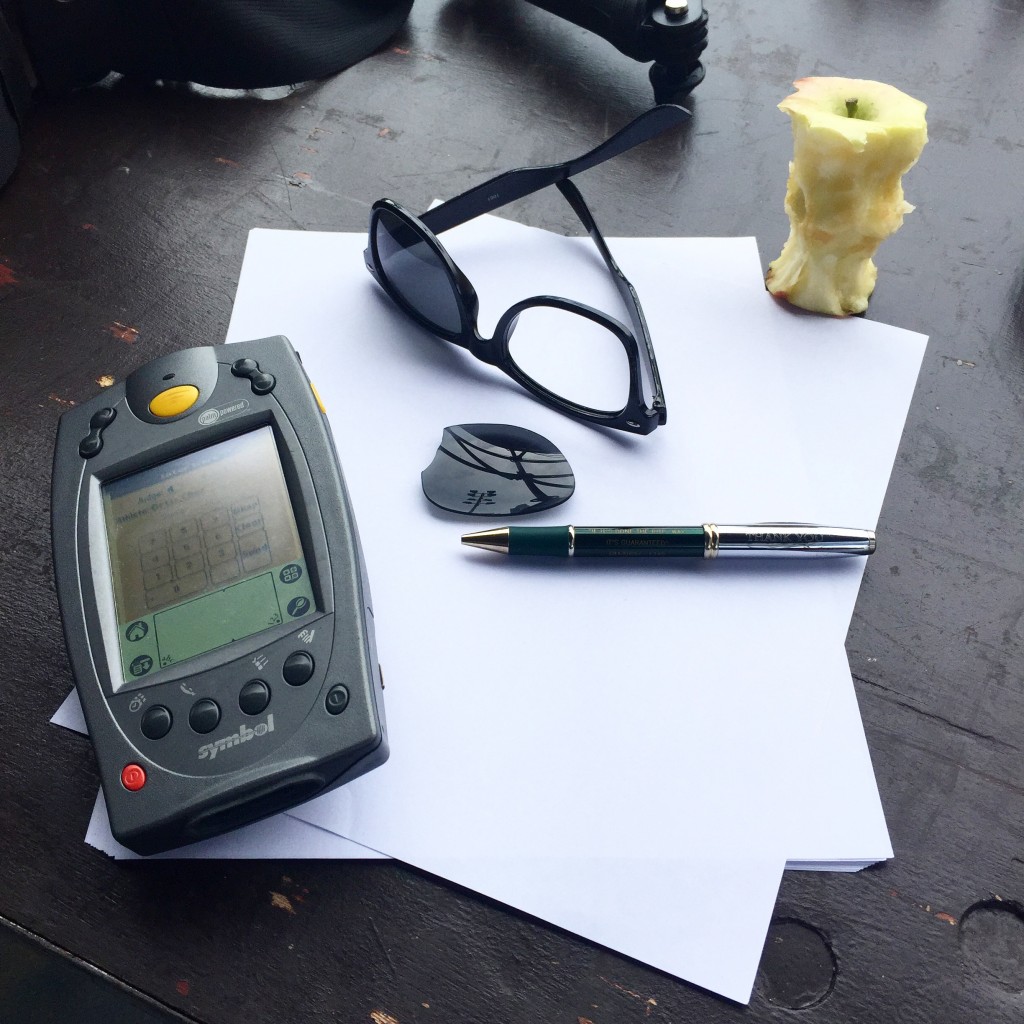 Workspace. Don't judge me.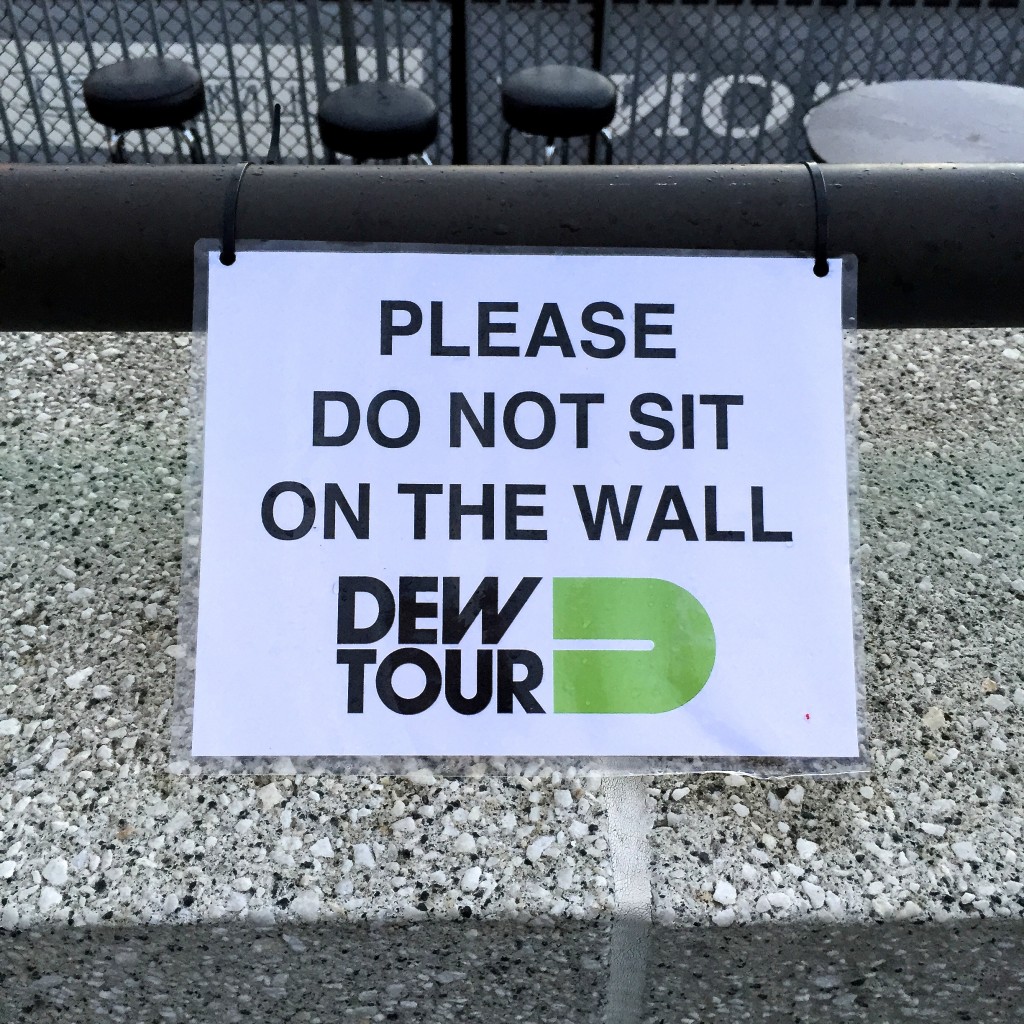 #donttellmewhatnottodo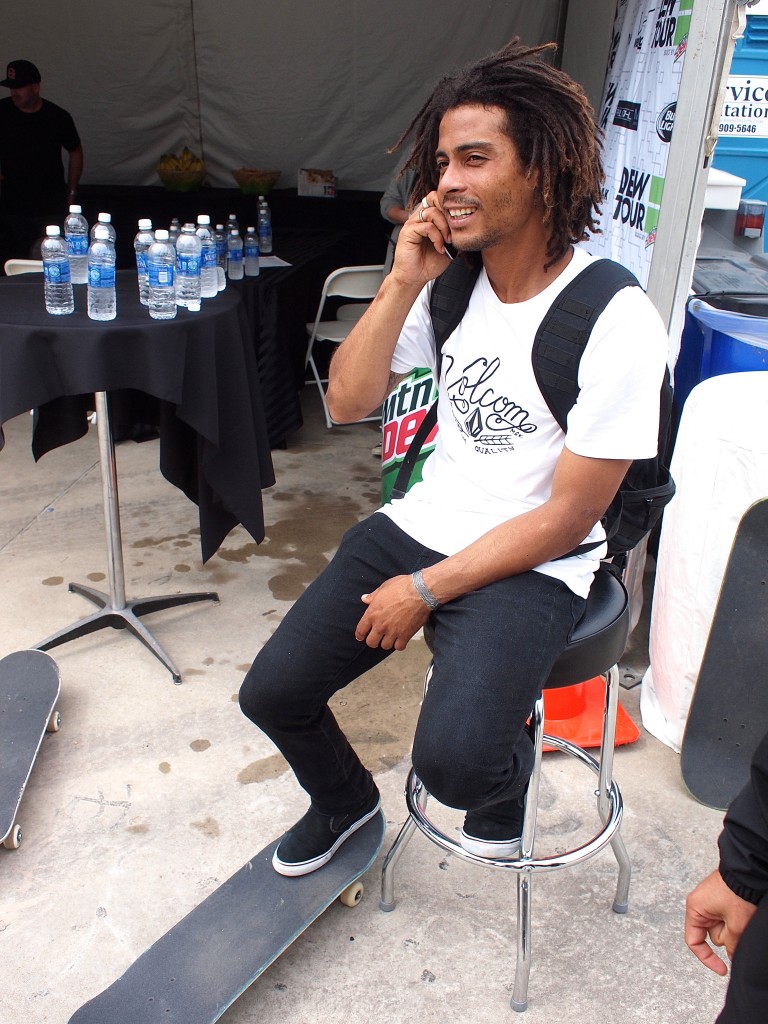 Pfanner sighting.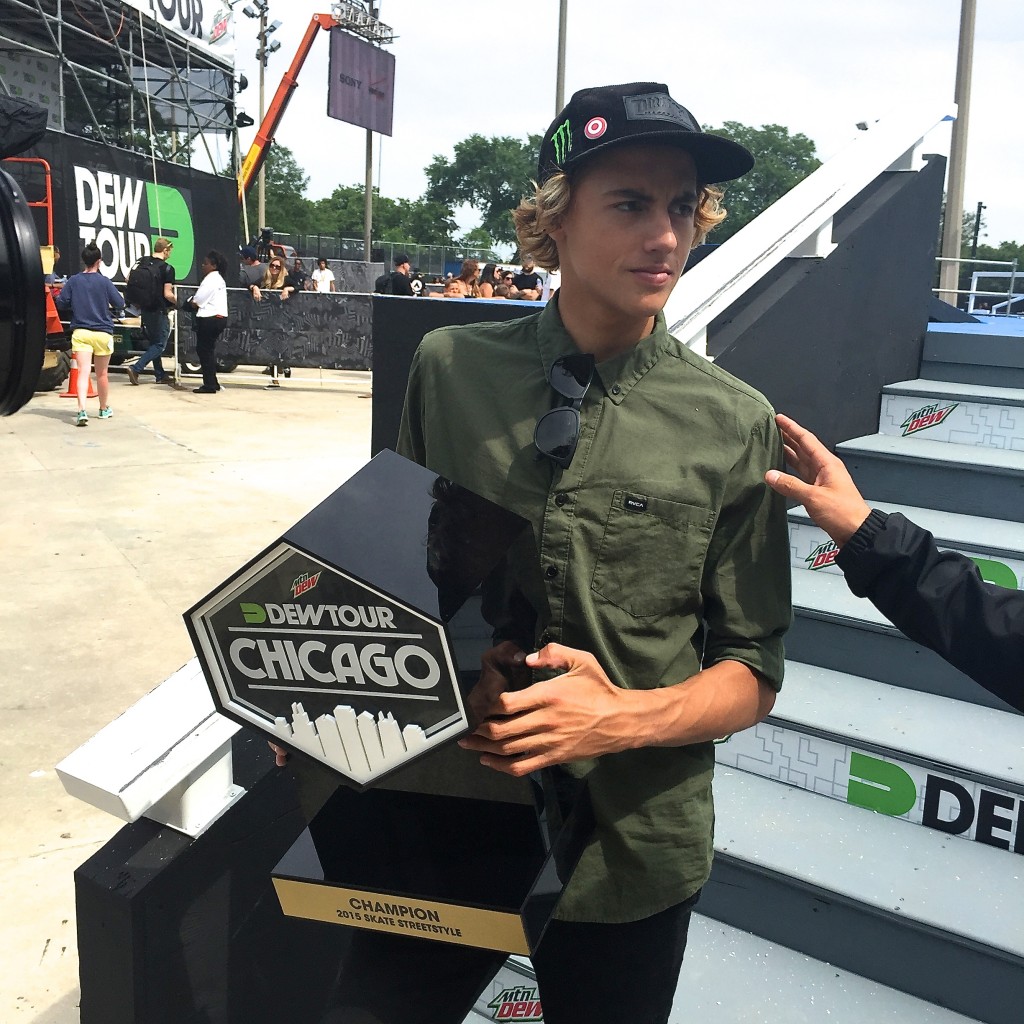 Curren Caples walked away from the streetstyle event victorious.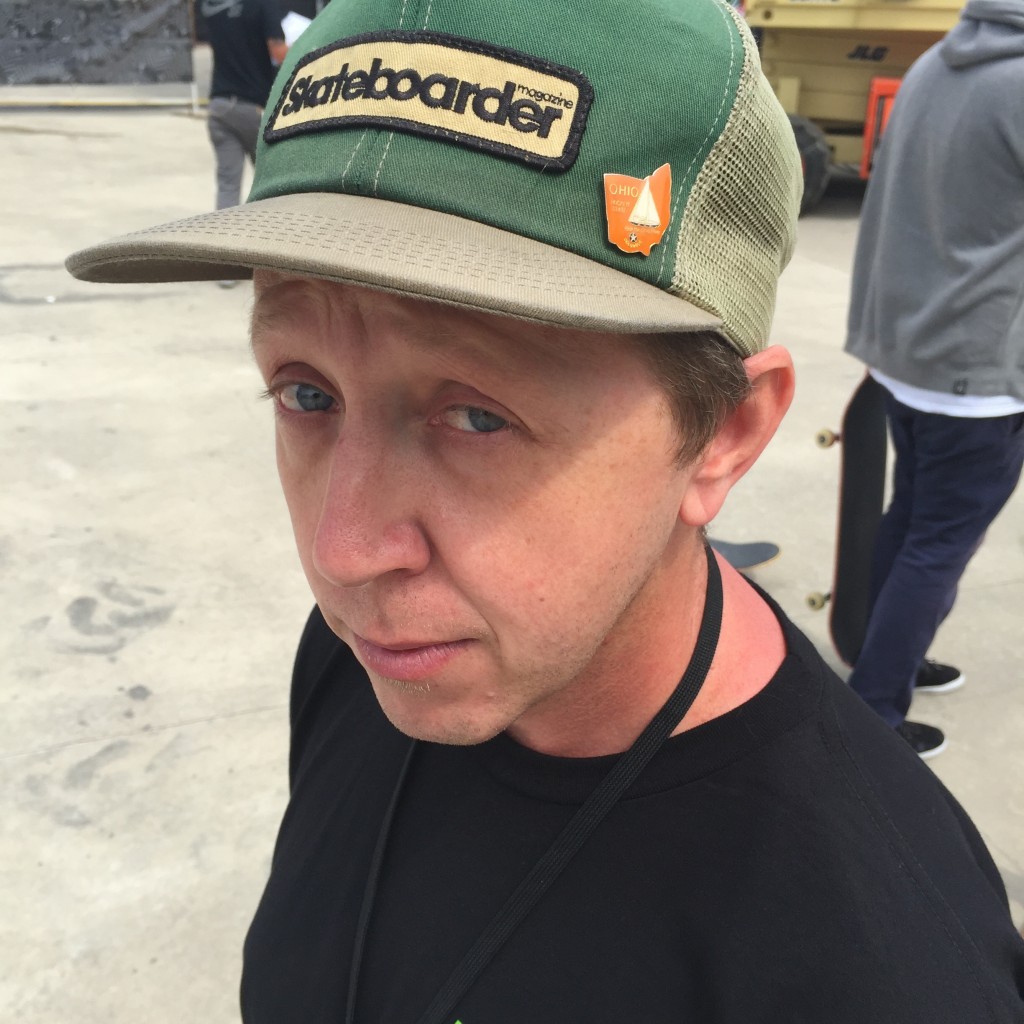 Ohio Dave, a.k.a. Chicago Dave, was in the hiz-ouse, taking care of business for the Dew.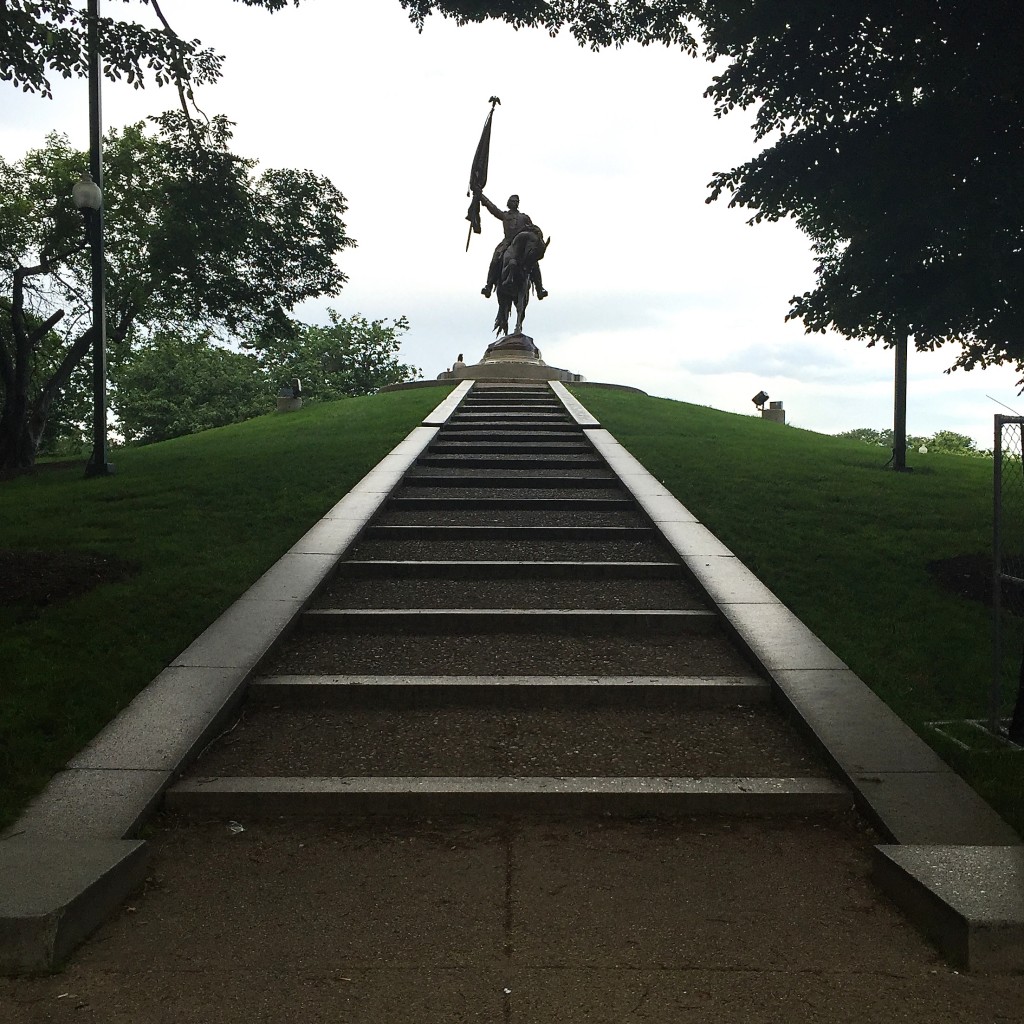 Who's got the manny, gap, nose manny? Just in case, it's now officially called Logan's Run.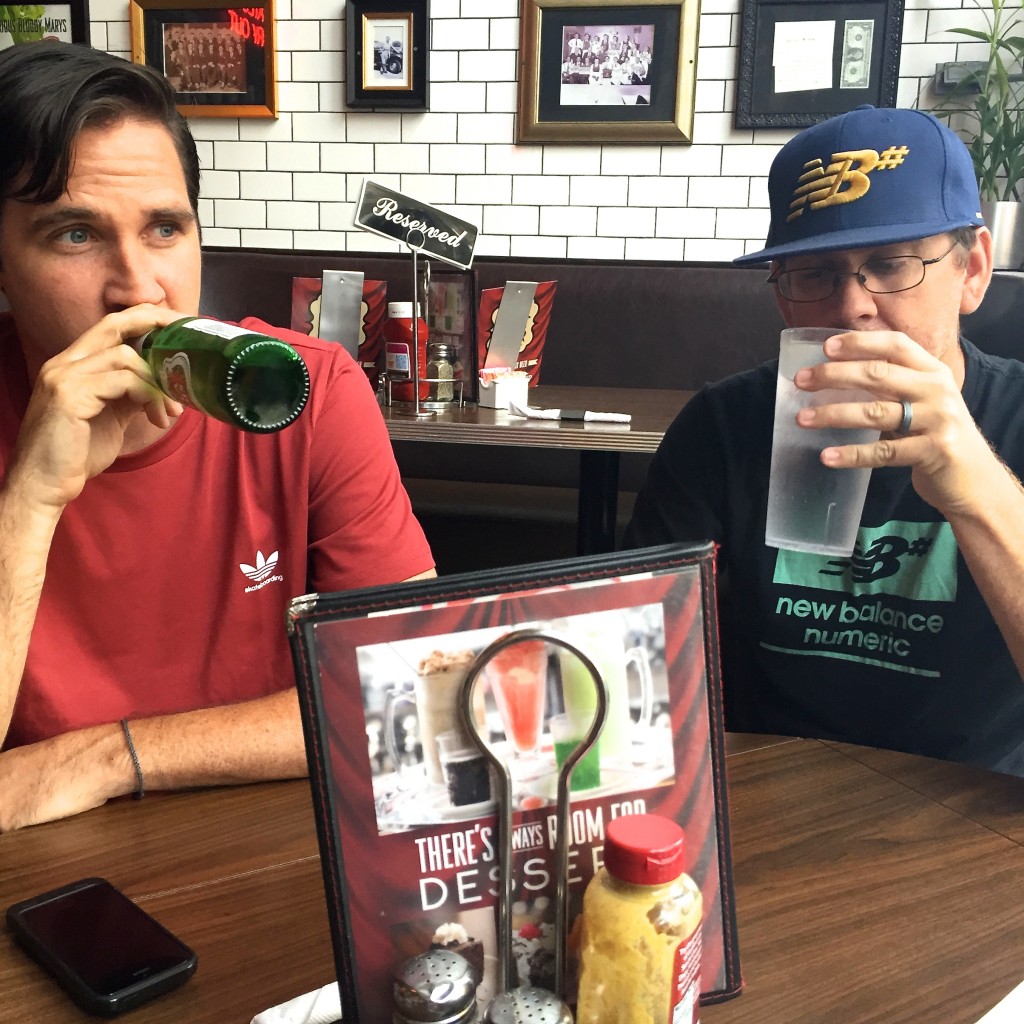 Skate nerds never die; they just have to be a little more deliberate about hydration. O'Connor and Rothmeyer.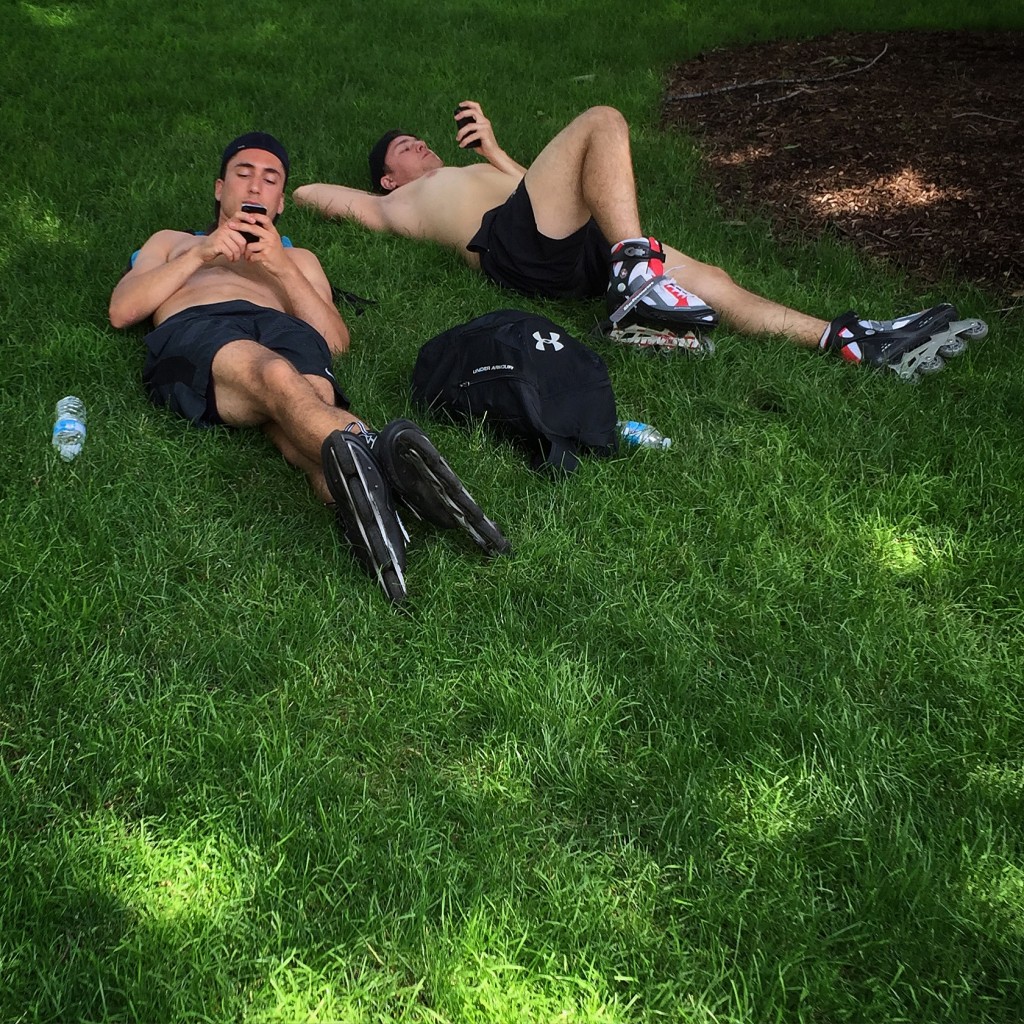 Friendship was e'rwhere in Chicago.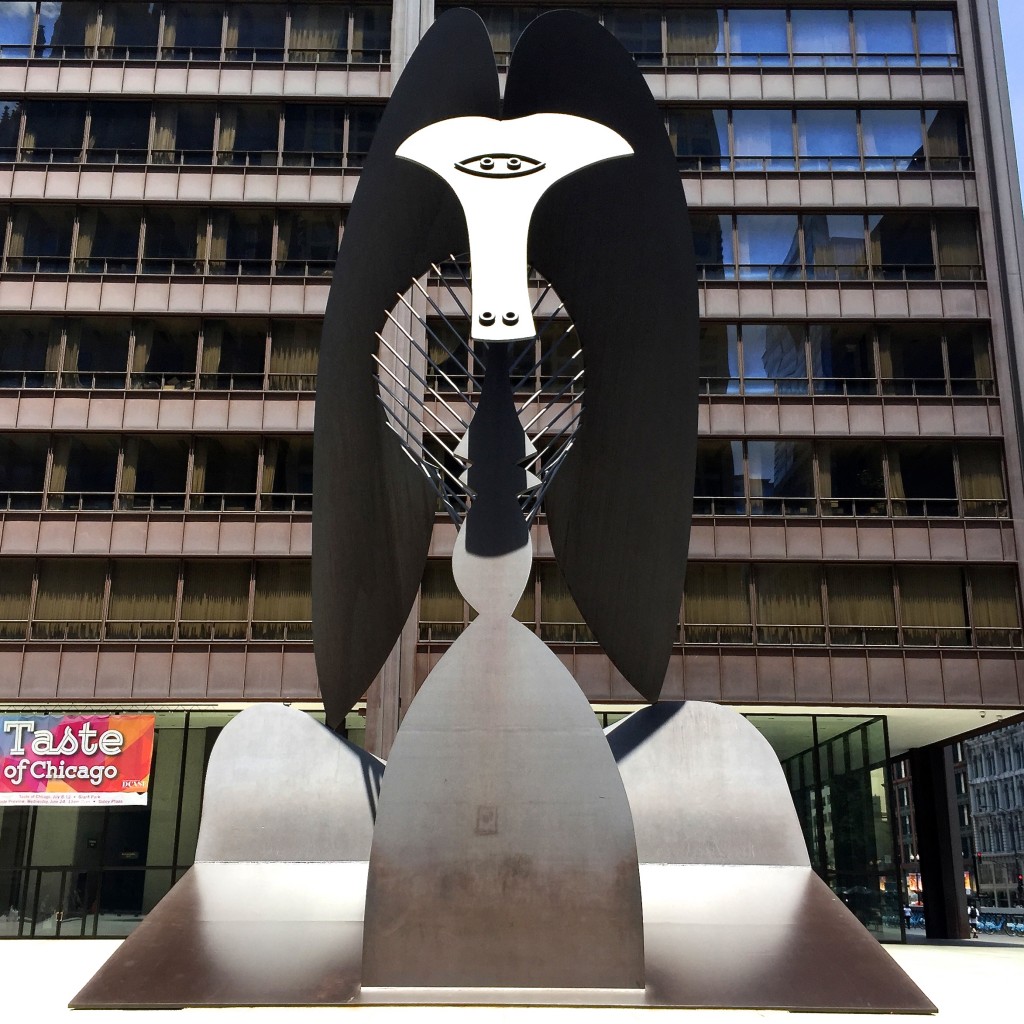 Met this weirdo, Pablo.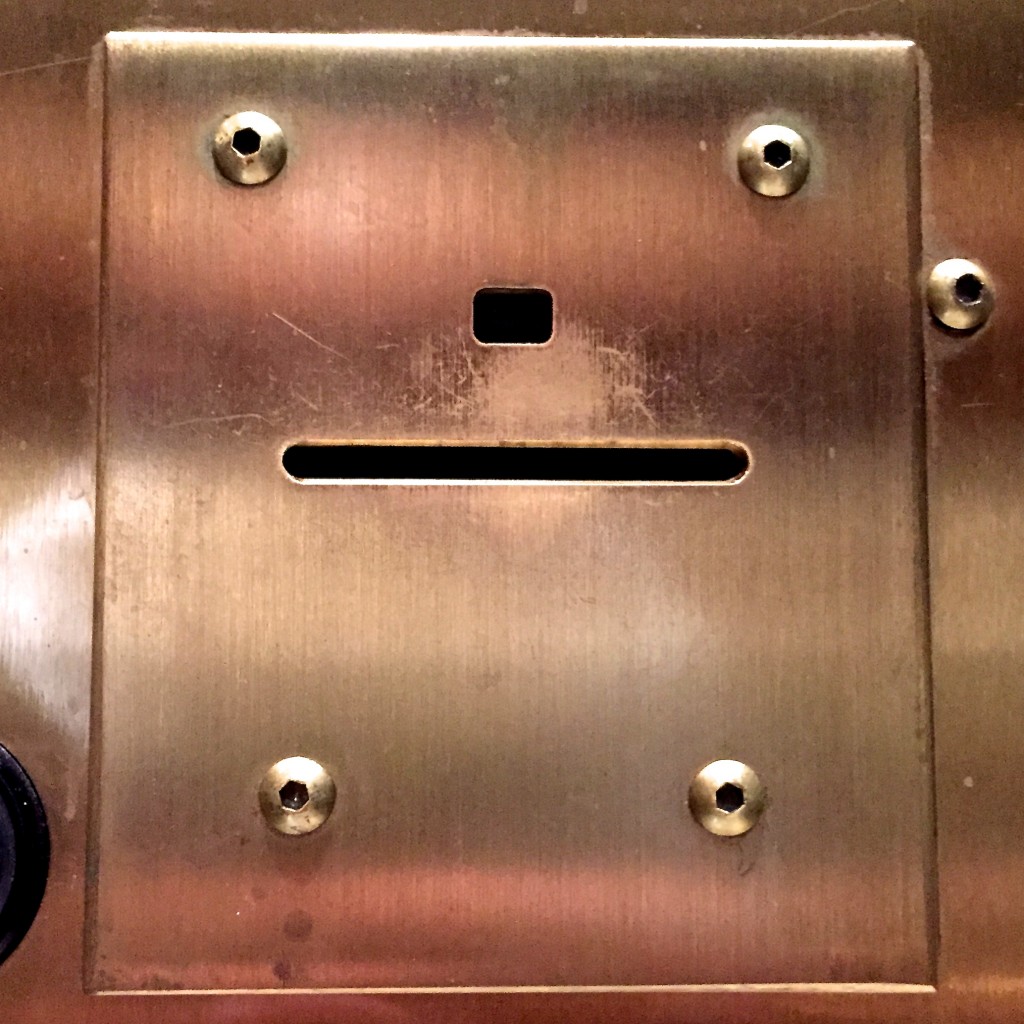 And this little guy ran the elevator where we stayed. Also very friendly.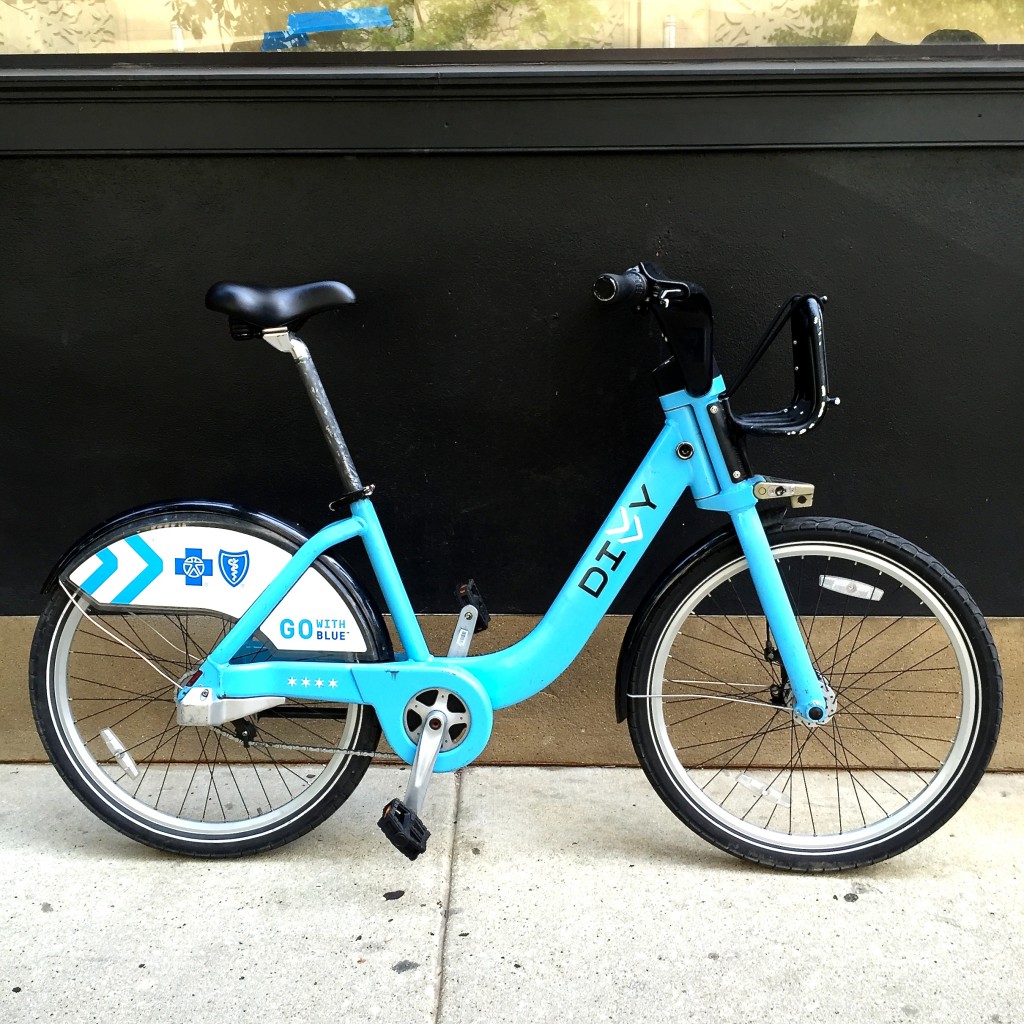 Tourist vibes are high in the windy city. Here's my touring horse.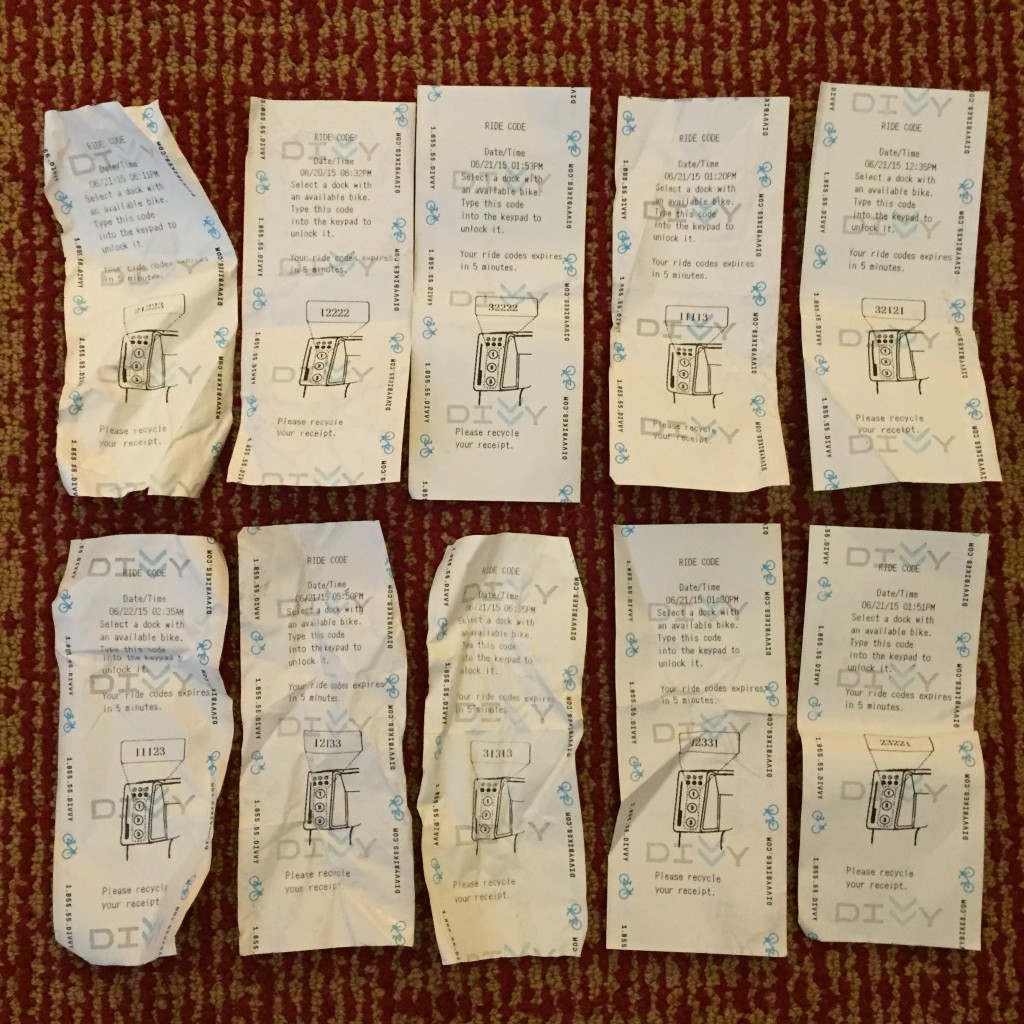 Save those horse-rental receipts.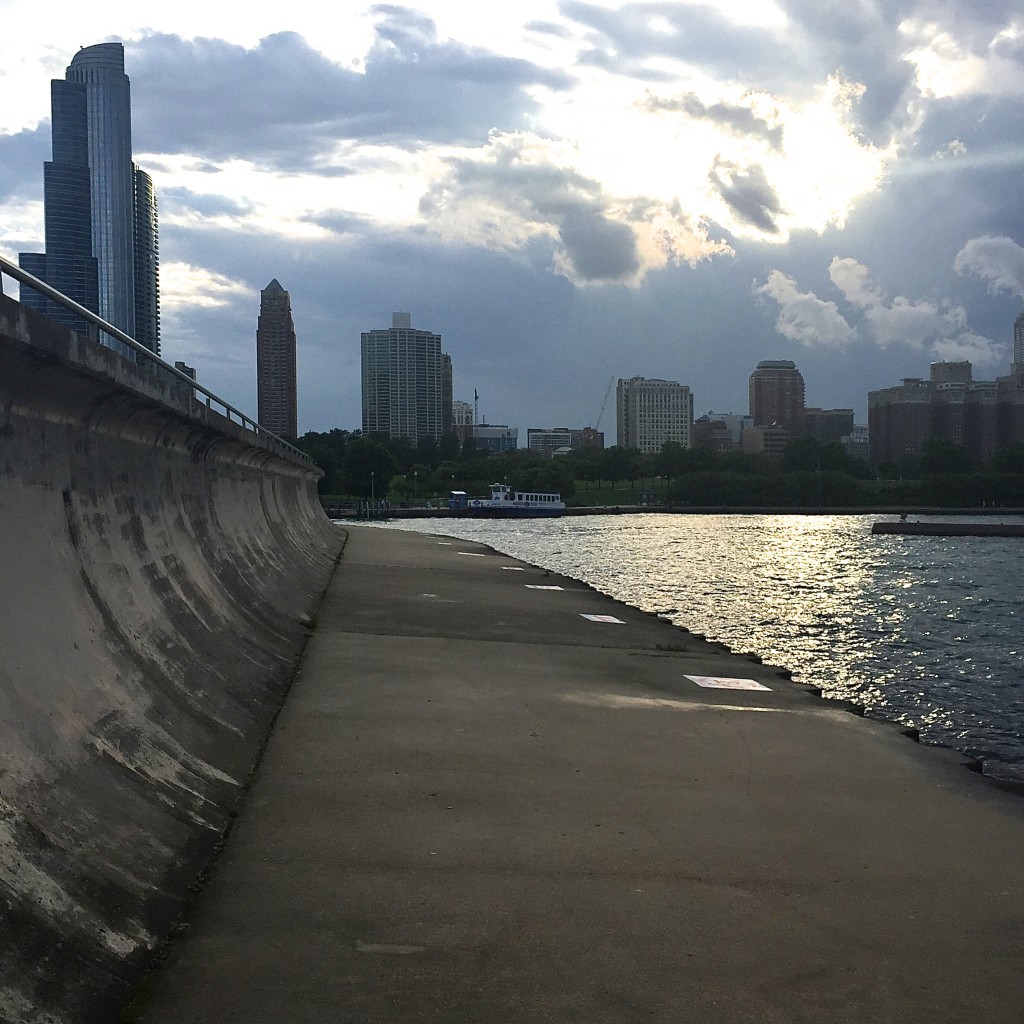 One-hit wonder.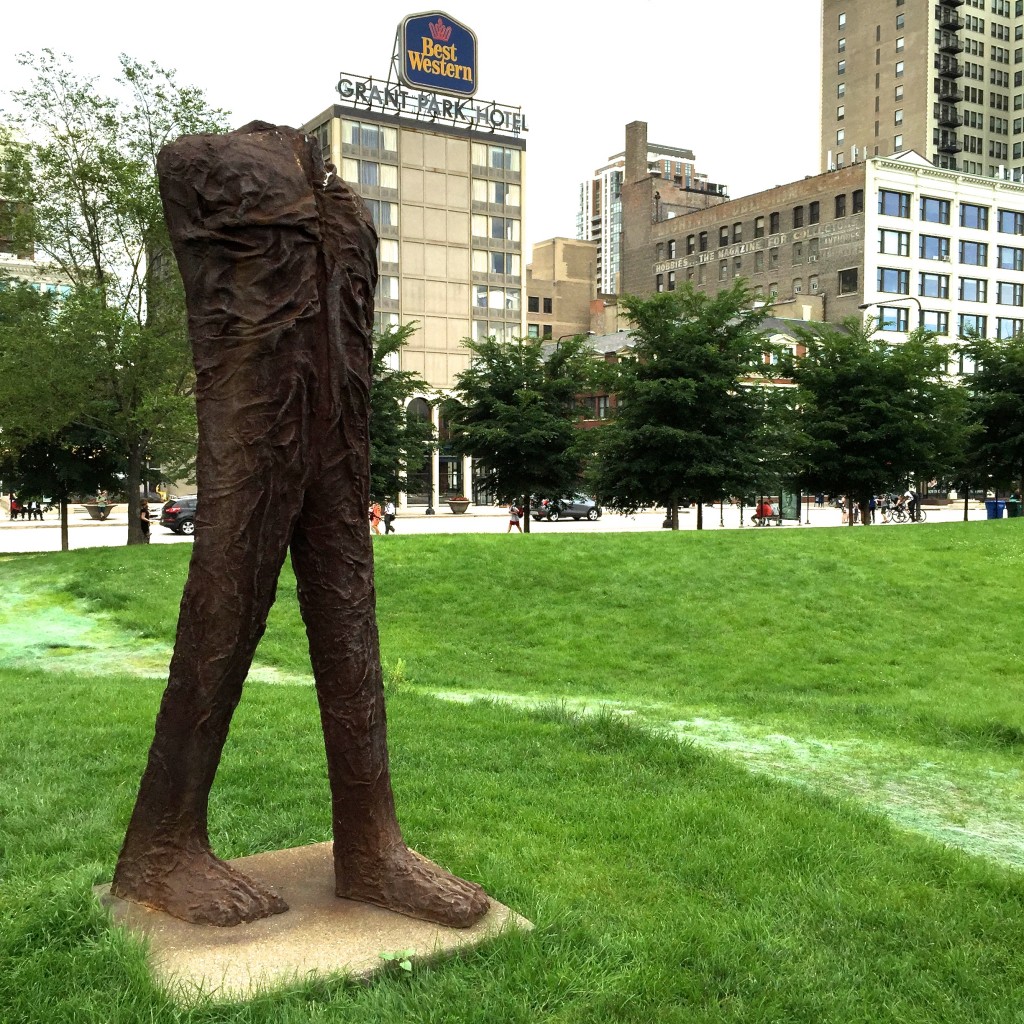 Day two of the Dew found us walking briskly through Chicago's front yard, Grant Park, on the first day of summer.
Go Skateboarding Day!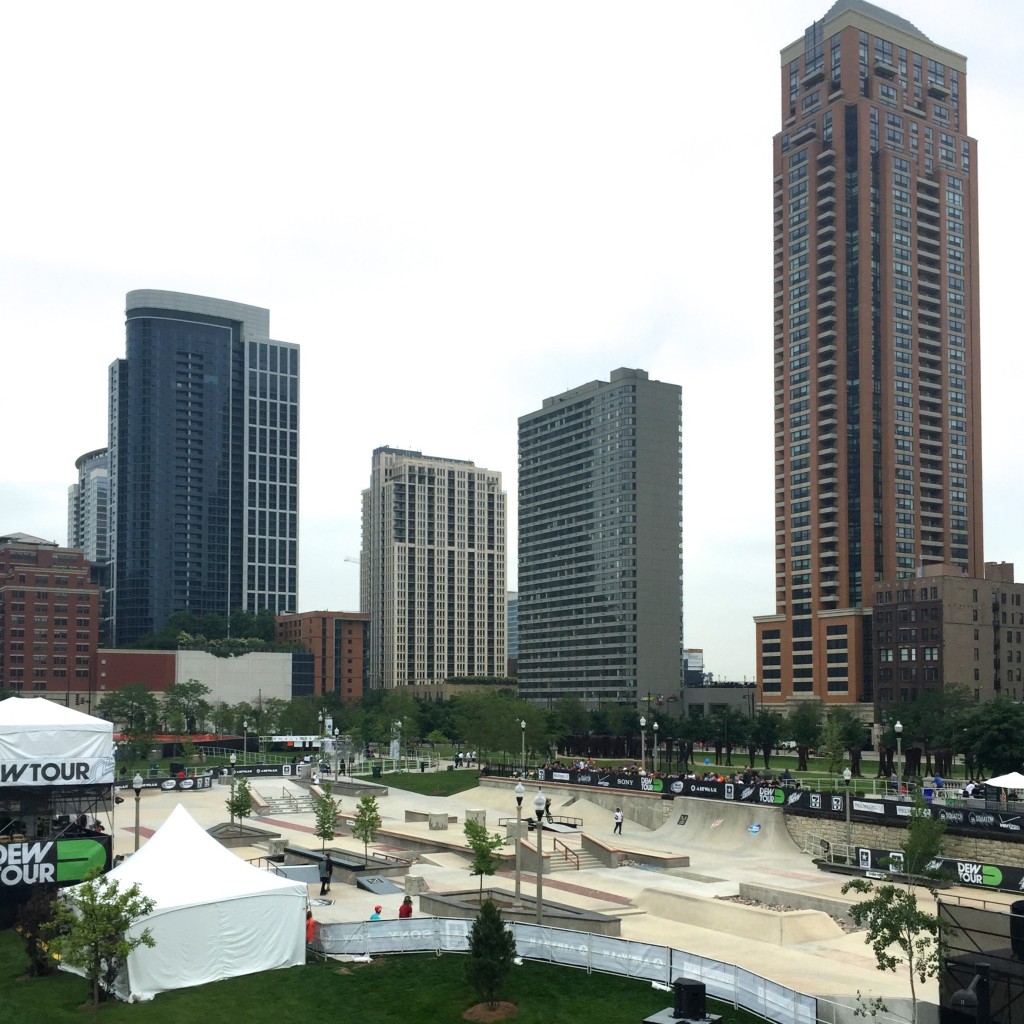 And when you build a skatepark in Chicago's front yard, this is what you get. Predictably and traditionally, the neighbors are pissed.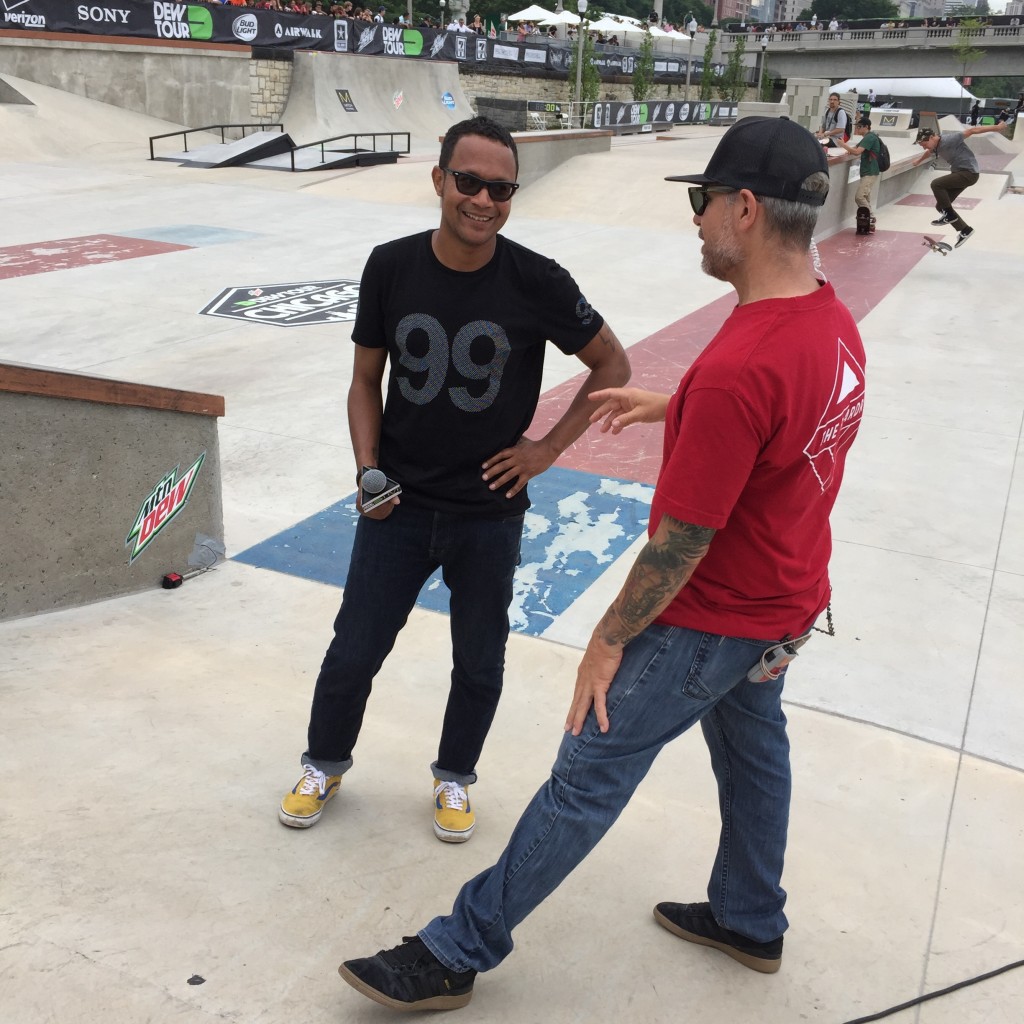 Dune and Clements kept the street-contest broadcast legit.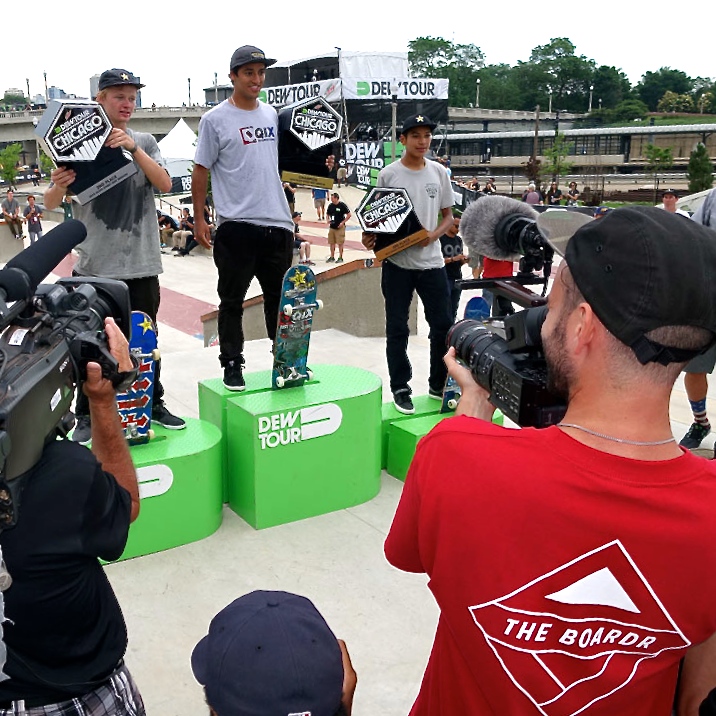 Ladies and gentlemen, your GSD Dew Tour street podium: Louie Lopez, Alec Majerus, and Kelvin Hoefler.
Photo: Meronek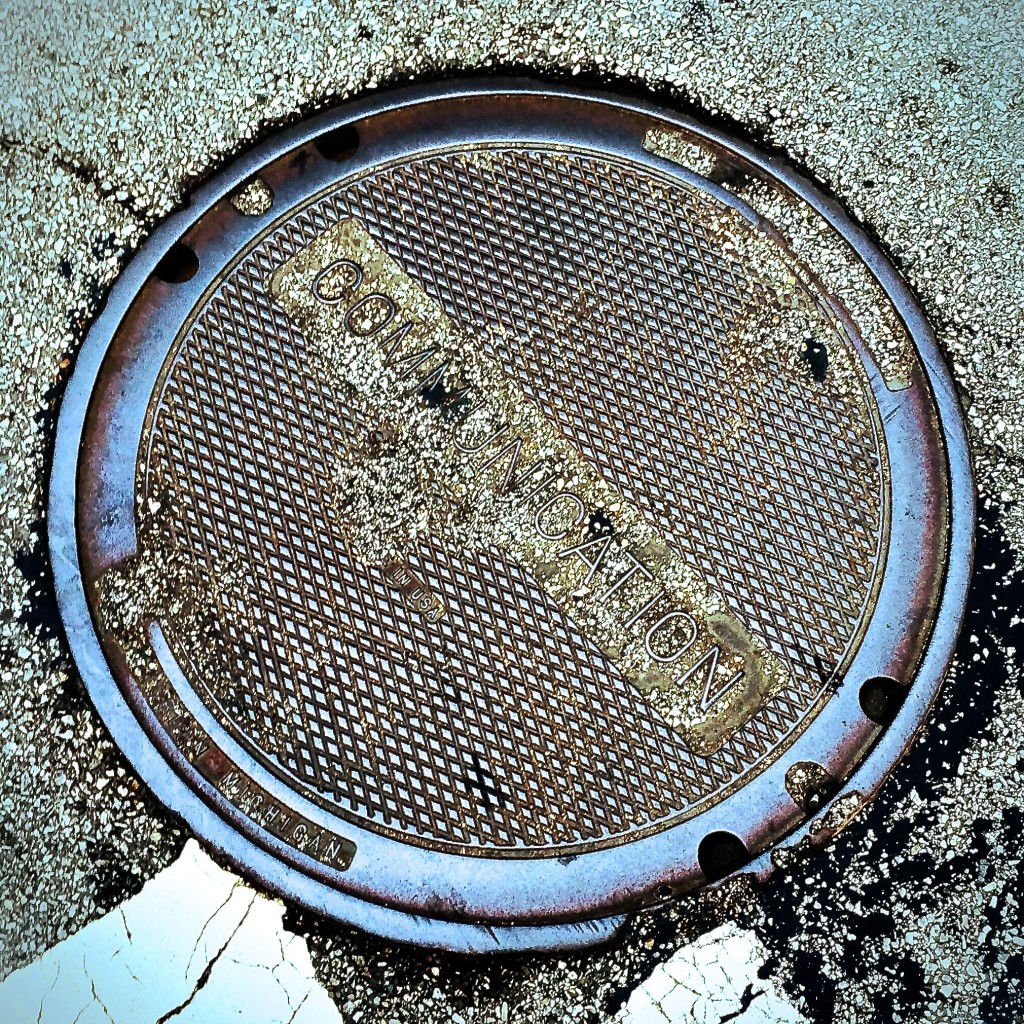 While everyone was in town for Go Skateboarding Day, some underground talks went down.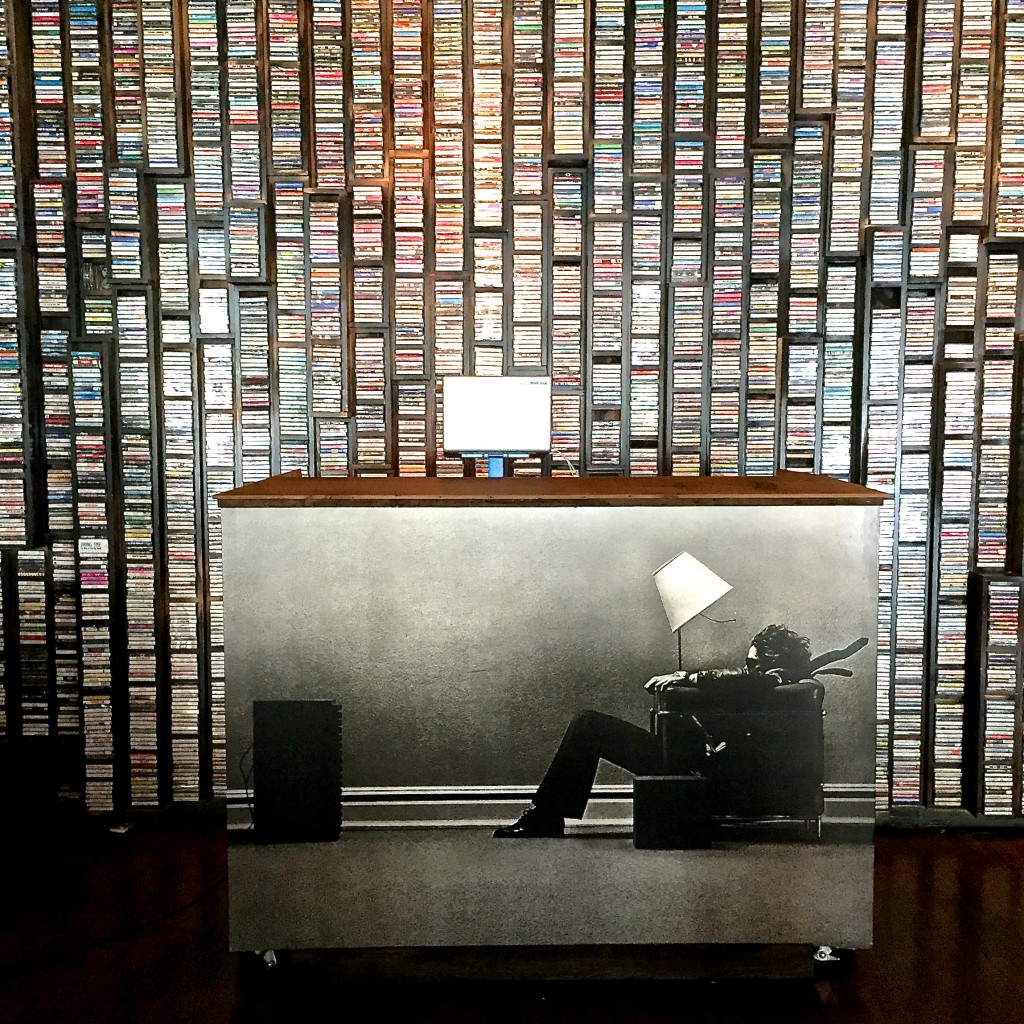 Don't worry, it's all on tape.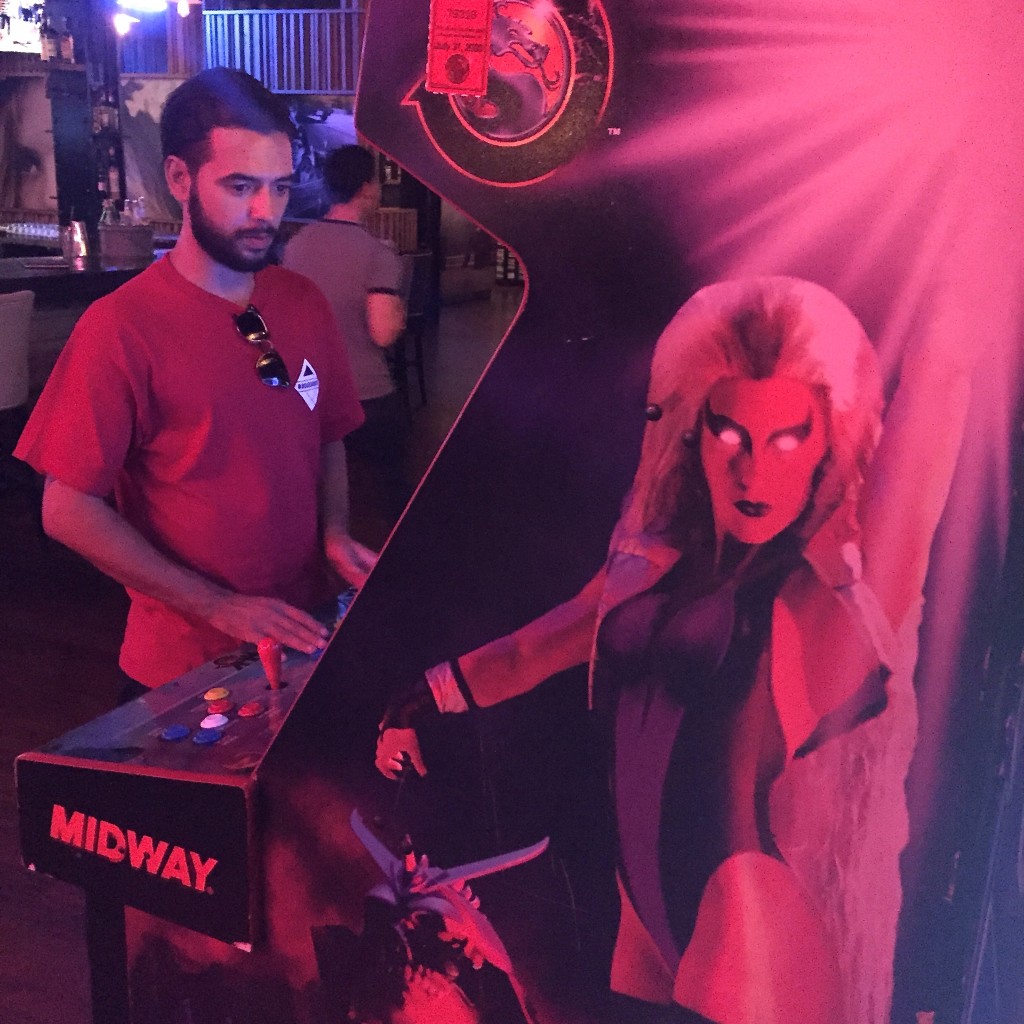 Wizards are gonna do what wizards are gonna do.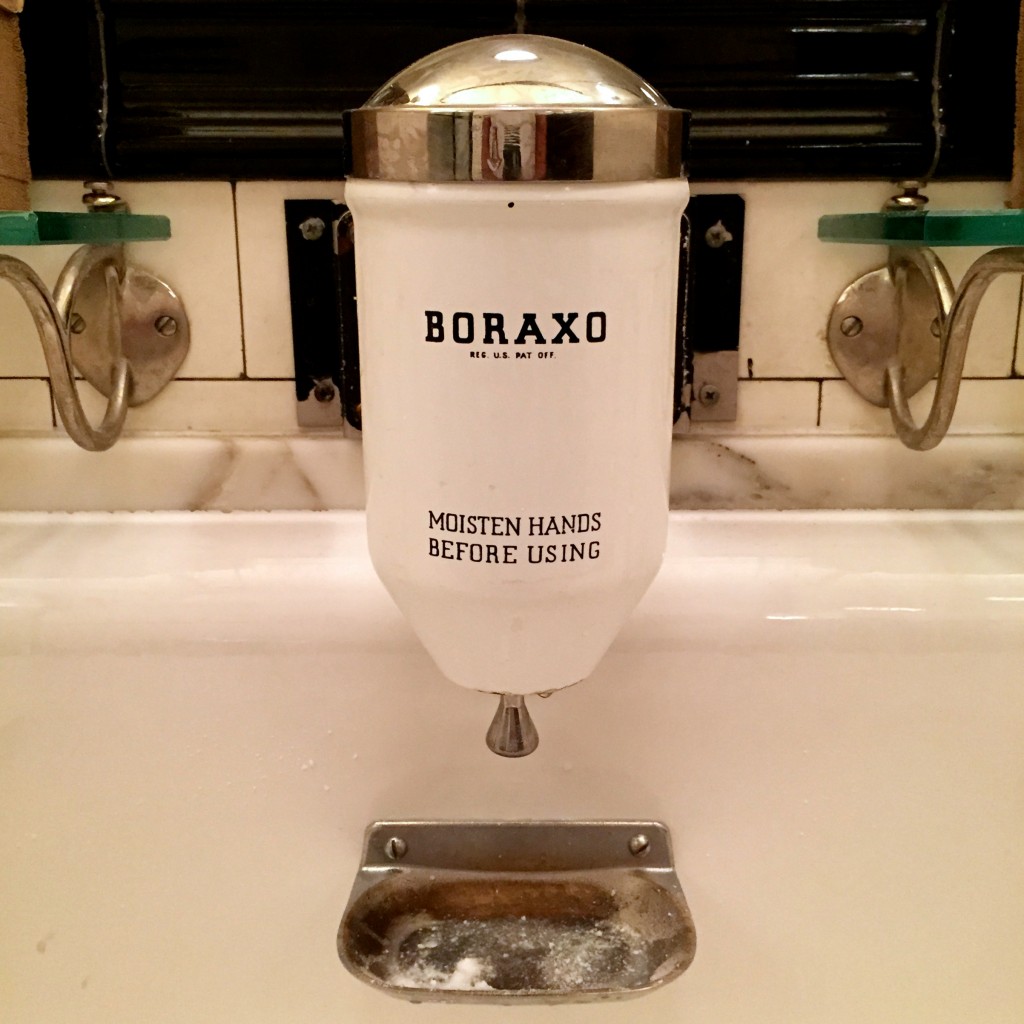 The facilities were clean.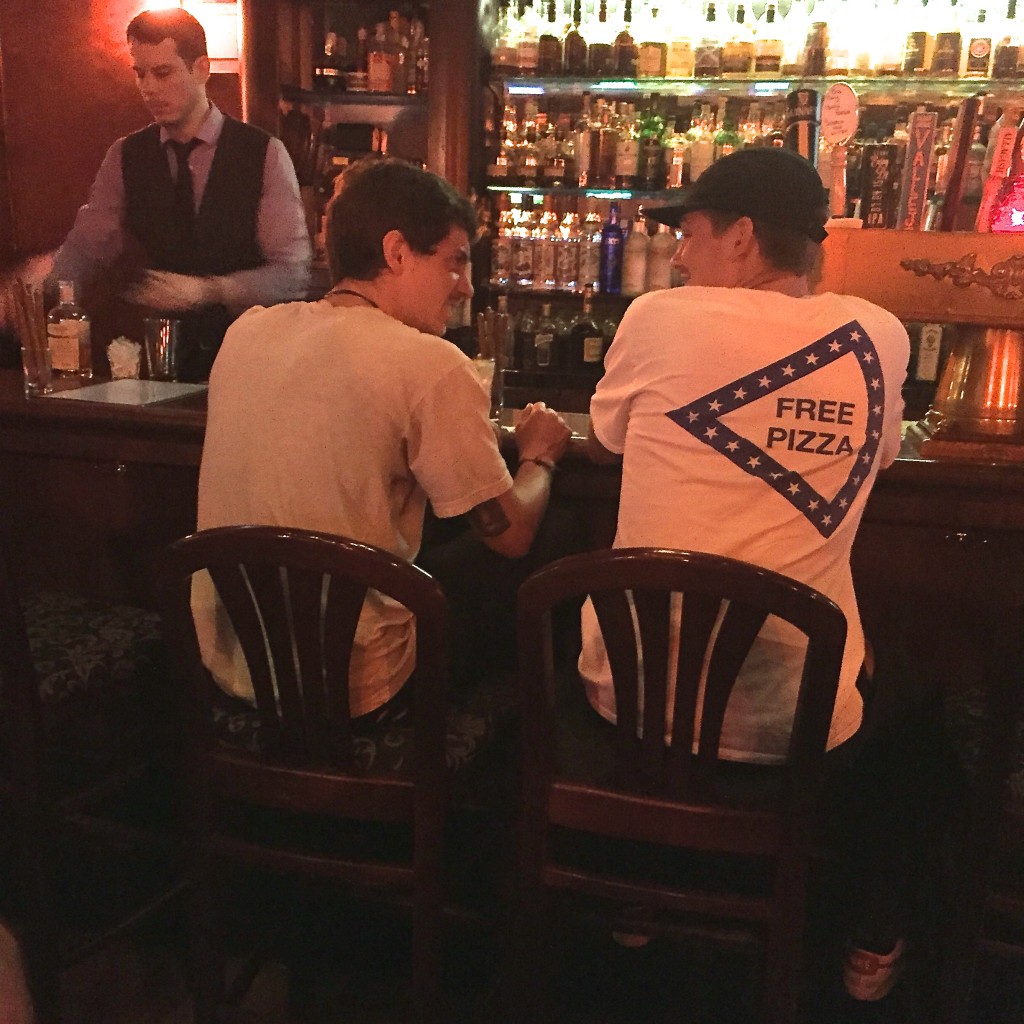 And what would underground talks on Go Skateboarding Day be without the distinguished gentlemen from Washington and Norway sitting down for some serious negosh?
Cory Kennedy and Karsten Kleppan got it all figured out for next year's GSD.
Thanks, dudes. Couldn't have dooed the Dew without you.