The shop is open!
A limited run of our first hand-screened offering is stocked and ready to ship.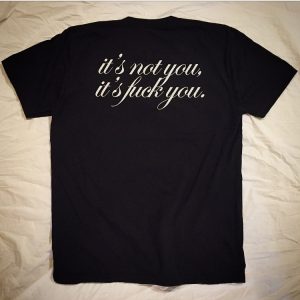 The contemporary excuse of record, edited for truth and continuity, our It's Not You T-Shirt is the always-simple retort for a never-easy world.
Click here to shop or visit thegoodproblem.com/shop/, like ASAP.