There's more new stuff in The Good Problem shop!
Another limited offer, but this time, it's a small run of one of the coolest shapes ever, hand screened with this Ortho Stephens Push illustration by our own yours truly.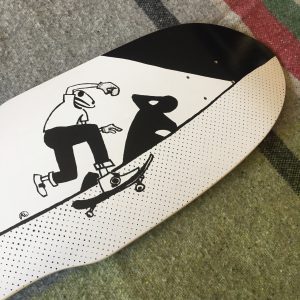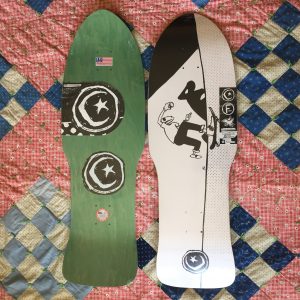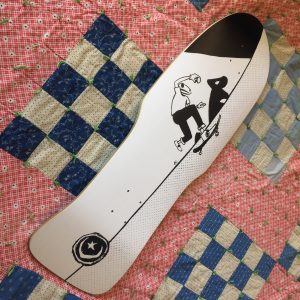 Last year, Tod Swank at Foundation asked if I'd draw an Ortho Stephens version of his TransWorld Skateboarding cover that was shot by Grant Brittain back in '87. I asked if it could go on a replica of Tod's first pro shape (Justin Lovely Model), and Watson Laminates pulled it all together.
Made in the USA, printed in the USA, and available to everyone in the whole wide world!
Get yours here before they're all gone.
Click here to shop for the Ortho Stephens Push board or visit The Good Problem shop and check out all our cool stuff.