There's new newness in The Good Problem shop!
Once more, it's limited run, and the fourth time is a charm: The Donut Problem T-Shirt is in stock and ready to ship.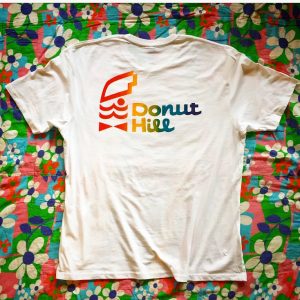 The feel-good shirt of the summer just a couple days short of spring, The Donut Problem T-Shirt is the ready-willing-and-able collab between two of Southeast Nebraska's most wanted: The Donuthill Project X The Good Problem.
You know what they say: More rainbows, less problems.
And you know what else they say: Ain't no problem like a donut problem.
Click here to shop for all the new stuff or visit thegoodproblem.com/shop/, as soon as humanly possible.