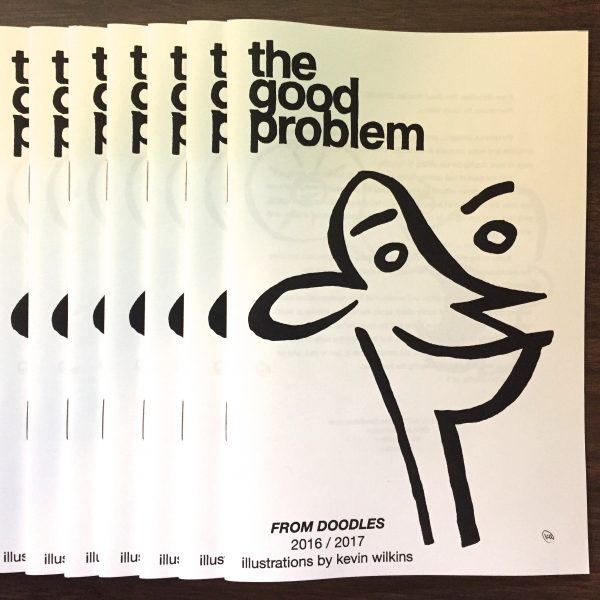 8 In stock
A small booklet of doodles and scribbles from the end of 2016 and the beginning of 2017 — scissored, glued, printed, and stapled in Lincoln, Nebraska. Reluctant introduction from the doodler.
60 Copies
All sales final
All orders ship standard USPS with tracking
Foreign orders add $4 for shipping
The Good Problem
's second in the FROM Series,
FROM DOODLES
is a calendar year's worth of incidental, paper-and-pencil scribbles, redrawn for effect, and photocopied in the style of the ham-fisted but enthusiastic midwestern friend-to-many. Introduction from the doodler. Paper, ink, staples.
60 Copies
Cover Included
Some Helvetica
Accurately Placed Center Spread
All sales final
All orders ship standard USPS with tracking
Foreign orders add $4 for shipping