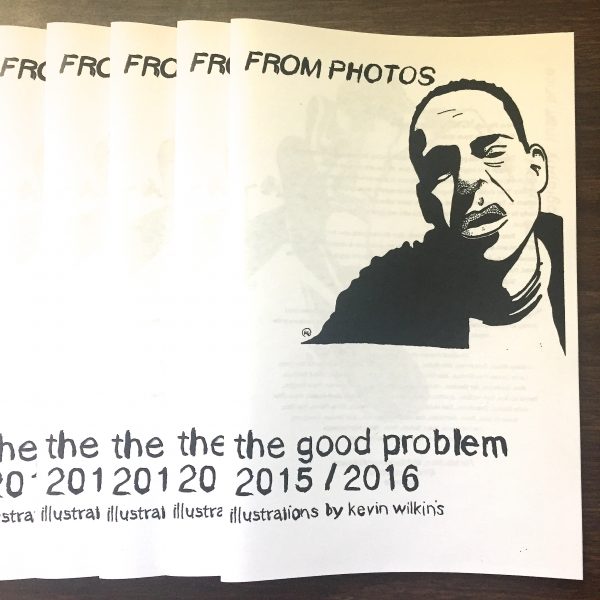 19 In stock
A small booklet of tracings and skate-photo obsessings from the end of 2015 and the beginning of 2016 — scissored, glued, printed, and stapled in Lincoln, Nebraska. Reluctant introduction from the doodler.
40 Copies
All sales final
All orders ship standard USPS with tracking
Foreign orders add $4 for shipping
The very first in
The Good Problem
's FROM Series,
FROM PHOTOS
is a 20-page booklet of illustrations born from a healthy fixation on skateboarding's most royal of visual media — the
skate photo
. Paper-and-pen, traced and traced and traced and traced for side effect, then cut and pasted and xeroxed and stapled. And, you know, that general type of thing. Originally printed in the spring of 2016 as a takeaway piece for a First Friday showing of the same illustrations at Boiler Brewing Company. This reprint of 40 copies was generated, first and foremost, as an offering to the LARB FEST 4 Zine Altar of 2017, and the remaining copies are humbly presented here in an attempt to get all this shit out of my basement.
40 Copies
Folded By Robots
Stapled By Human Hands
A Couple Of Mistakes
Kinda Crappy Paper
All sales final
All orders ship standard USPS with tracking
Foreign orders add $4 for shipping